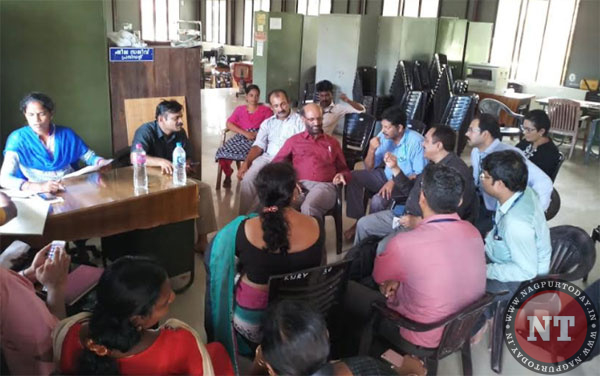 Nagpur: CSIR-National Environmental Engineering Research Institute (NEERI) has voluntarily extended its support to the victims of recent titanic floods in the State of Kerala. Dr. Rakesh Kumar, Director, CSIR-NEERI, took an initiative to provide clean drinking water to flood victims of Kerala through 'NEERI-ZAR' – a water purification unit – developed by CSIR-NEERI as a disaster management tool.
The Institute sent 500 NEERI-ZAR water treatment units to Kerala for distribution to flood affected areas of Kuttanad, Chengannur and Alappuzha districts, each unit consisting of container, chlorine tablets, chloroscope and sand filter in nylon bag.
CSIR-NIIST, Thiruvananthpuram; Department of Health and Family Welfare, Government of Kerala; and Kerala Medical Service Corporation Ltd. (KMSCL) helped in identifying the affected villages for distribution of NEERI-ZAR units .
NEERI-ZAR was also demonstrated at EMS Community Hall, Kainakiri, Kuttanad before the Panchayat and District Health Authorities that how it converts the turbid and contaminated water into potable water.
Dr. Pawan Kumar Labhasetwar, Scientist and Head, Water Technology and Management Division, CSIR-NEERI led this venture in Kerala, along with the scientists Dr. Atul Maldhure and Dr. P.V. Nidheesh. The entire staff of CSIR-NEERI supported this initiative to help the Kerala flood victims.