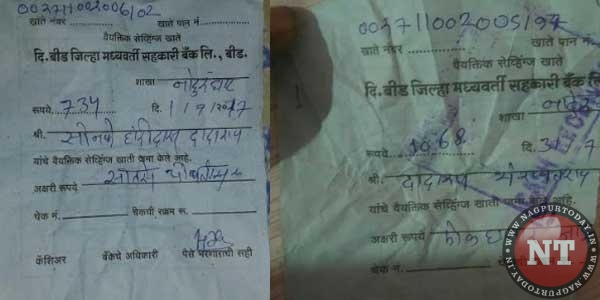 Nagpur/Beed: In a kind of joke, thousands of farmers in Beed district, who lost their crops due to inclement weather last year, were shocked to find Re 1 being deposited in their bank accounts by insurance companies. Furious over the 'Re 1 joke', the farmers from many villages have demanded a probe into how many farmers had applied for crop insurance, how many had paid the insurance amount, and how much of the insurance amount was approved. Farmers warned of agitation if the probe is not completed within a week.
Last year, the Beed district administration was felicitated by the Central Government for having enrolled the maximum number of farmers under the Prime Minister's Crop Insurance Scheme. Around 3.38 lakh farmers had enrolled for the scheme benefit and premiums of crop insurance worth Rs 13.13 crore was paid to United Insurance Company.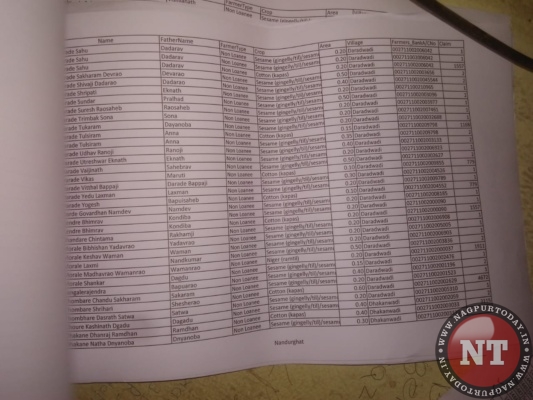 Thousands of farmers, who after getting messages about crop insurance money being deposited into the bank accounts, were in for a rude shock after finding deposits ranging between Re 1 to Rs 24 in their bank accounts. The worst part of it all is that the farmers will now have to make several trips to the banks with documentary proofs to claim that Re 1 compensation.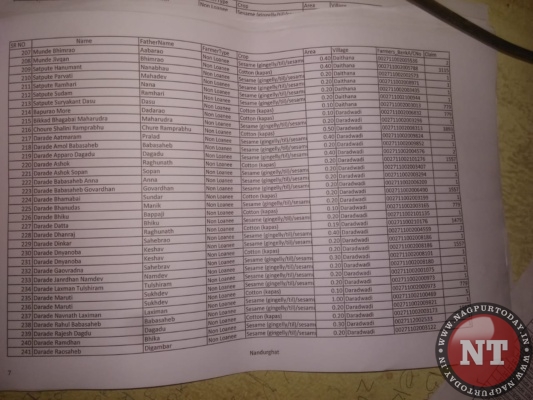 Bank accounts of 663 farmers in District Central Co-op Bank of Nandurghat Branch were deposited with Re 1 while 187 farmers got Rs 2, 25 farmers received Rs 3, 12 farmers Rs 4, 26 farmers Rs 5. In the Amalner Branch, farmers found Rs 100 deposited in their accounts as crop insurance money. Similarly, 1420 farers of Dhamangaon Branch received an amount ranging from Re 1 to Rs 10. 577 farmers of Balepur Branch in Beed city got crop insurance amount under Rs 100.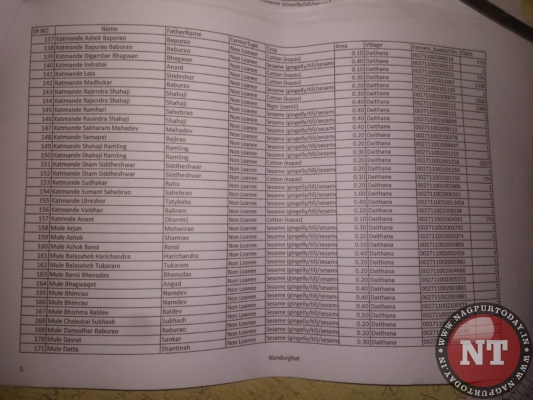 Farmers in Beed district had to endure the wrath of weather last year. Although initially there were good rains in the Kharif crop season, the prolonged dry spells later wiped out all short-duration crops. The scanty rainfall later even wiped out the Rabbi crops, which were also affected by Bollworm. In a gross lack of application of mind, the administration used the previous year's average on site crop yield assessment done to arrive at the compensation amount.