Nagpur News: Nagpur District Athletic Association and Ramesh Dhawad College of Physical Education will be jointly organizing Netaji Subhash District Cross Country on November 30, 2013 at 7 am. The race will be flagged off from Electronic Zone, MIDC, Hingna road.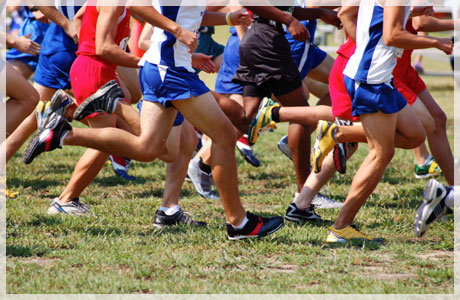 During the meet, Nagpur district team will be selected for the State Cross Country to be held at Sindhudurg from December 15. The cross country will be organised in various categories i.e. men's (12 km), women's (8 km), Under-20 boys (8 km), Under-20 girls (6 km), Under-18 boys (6 km), Under-18 girls (4 km), Under-16 boys and girls ( 3 km) and Under-14 boys and girls (1 km).
An organising committee has been formed under the leadership of principal of Ramesh Dhawad College of Physical Education Dr Asif Sheikh. Other members are Raju Khole, Ramchandra Wani and Sonu Nikhare.
The entry forms are available with Ramchandra Wani (9579374554), Rajesh Bhute (9923370752), Satish Bhalerao (9763051408), Rashmi Gurnule (9960723257), Jaykumar Tembhre (9960343404), Prof Anil Dani (9860169582), Sunil Chourasia (9371108952), Gurudeo Nagrale (9890221449), Vaishali Chatare (9860613567) and Jitendra Ghordadekar (9823016521).
For more details interested persons can contact Prof. Sharad Suryawanshi (9850303154) or Ramchanra Wani.