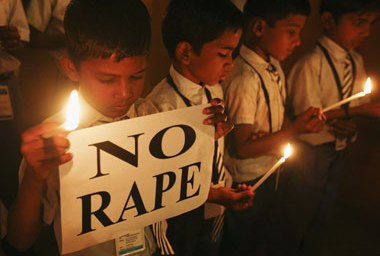 Nagpur News.
A rape allegation by a 20-year-old woman from Jalalkheda against a notorious criminal of the city has shocked Ganeshpeth police on Monday.
She claimed that the accused identified as Prashant Wankhede targeted her when he found her alone near bus stop on Sunday night around 2.30 am. As per her statement, Wankhede's two friends guard outside the room at Dhamma Nagar where he forced himself upon her.
She told police that she was hungry and found the youths outside the bus stop. She asked them about any eatery nearby and they took her to Dhamma Nagar.
Police said that an offence was registered only on the basis of survivor's complaint.  "We have sent the woman as well as accused to Government Medical College and Hospital (GMCH) for medical examinations but the reports will be handed over on Tuesday by the doctors," said A N Tembhare, senior police inspector.
Dhamma Nagar resident Prashant Wankhede, 30, who is an externee and also involved in many criminal activities is accused of raping the woman while Ashish Yadav, 23 and Puran Singh Khapa, 26, both residents of Dhamma Nagar and petty criminals, were outside the room.
Police sources informed that the woman has been changing her statements, causing confusion to police as well giving them a chance to suspect whether her complaint is true or false.
Cops told that the woman sometimes says that she came to Nagpur from Shegaon and later change it to Akola through bus.
"She is not able to give proper details. Even, she is not able to tell her purpose behind coming to city so late in the night. We have called her family members to get more details about her," told Tembhare. . Her parents will be reaching till midnight and later the statements will be taken.