Crime Branch nabs burglar wanted by C'garh cops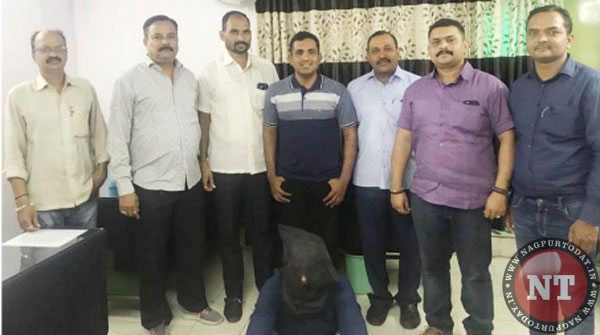 Nagpur: The Crime Branch Unit 3 of Nagpur Police nabbed a notorious criminal wanted by Chhattisgarh police in connection with theft of steel columns weighing 22 tonnes worth Rs 11.72 lakh.
Raigarh police had registered a case against the accused Sifatullah Farooqui Ehsan Ullah Farooqui (40) in connection with theft of 49 columns of steel belonging to Jindal Steel Company in 2014. Since then the accused had gone absconding and eluding the Chhattisgarh police. They had sought help of Nagpur Crime Branch in tracing the accused.
On Saturday, June 2, the sleuths of Crime Branch Unit 3 received secret inputs that the wanted accused Sifatullah Farooqui Ehsan Ullah Farooqui, originally staying at Plot No. 338, Ashirvad Nagar, was now staying in Nandanvan area. Acting on the tip-off, the cops laid a trap and nabbed the accused. He was subjected to intense interrogation and subsequently the accused confessed the crime. Raigarh police were informed about the catch upon which a team of cops reached Nagpur and took custody of the accused Sifatullah Farooqui Ehsan Ullah Farooqui who was eluding them since the past four years.
The task was carried out by PSI Dnyaneshwar Bhedodkar, constables Shatrughna Kadu, Shailesh Thawre, Anil Dubey, NPCs Manish Bhonsale, Atul Davande, Shyam Kadu, drivers Sharif and Firoze under the guidance of Commissioner of Police Dr K Venkatesham, Joint CP Shivajirao Bodkhe, DCP (Detection) Sambhaji Kadam and ACP Dr Ashwini Patil.