Nagpur: Acting swiftly on the clues, Crime Branch Unit 3 cracked Rs 2 lakh theft committed by a self-styled 'Sadhu' who had made a woman his victim by stealing the cash from her car on January 23. Two sons of the key accused were nabbed. The main accused is absconding and is now subject of massive search.
The accused were frequently seen selling "Jadi-Buti" in the makeshift tents erected along roadsides.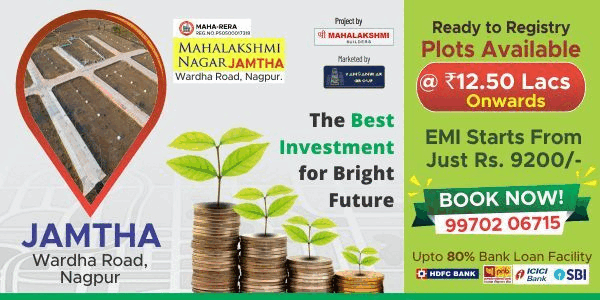 It may be recalled that a self-styled 'Sadhu' promised a woman to cure her Arthritis by a 'miracle' medicine but instead burgled Rs 2 lakh from her car. The complainant, Hema Ramesh Thawre (55), resident of Uday Nagar, Manewada Ring Road, told police that she heard a 'Sadhu' named Shinde Maharaj (70), a native of Wardha, singing devotional songs in her locality. As he was not soliciting alms, Thawre called him to her house and offered tea. The 'Sadhu' told her that he was from Shegaon and cure chronic diseases. As she was suffering from Arthritis, she asked him to suggest some remedy. He suggested some medicines. As Thawre wanted to purchase some electrical appliances for her newly renovated house and make payment to the building material supplier, she asked the 'Sadhu' to accompany her. They first drove to Sitabuldi and purchased medicines suggested by the 'Sadhu.' From there, they went to the electrical appliances shop in Gandhibag. The 'Sadhu' preferred to sit in the car that was parked near Daga Hospital. As she did not smell any foul play, she told him to take rest in the car.
After diverting the attention of her driver, the so-called 'Sadhu' took away the packet containing Rs two lakh cash from the car. When Thawre returned, she was stunned to find the cash stolen and 'Sadhu' missing.
On the basis of her complaint, Tehsil API Mulani had booked the accused Shinde Maharaj under Section 379 of the IPC and hunted him.
Acting on a clue, sleuths of Crime Branch, armed with photo and mobile number of the accused, reached Wardha and showed the photo to the people of his community. The accused was identified as Dadarao Shinde (70). A search of him revealed that he Nath Jogi and he wandered from place to place and "predicted" future of gullible people. The accused also indulged in selling "Jadi-Buti" in the makeshift tarpaulin tents erected along roadsides. With the information in hands, cops searched the accused Dadarao Shinde at his native place Manikwada village in Yavatmal district but could not find him. However, his two sons were taken into custody and Rs 1.62 lakh out of Rs 2 lakh given by their father were recovered from them. The two accused have been identified as Lalaji Dadarao Shinde (29) and Bhaurao Dadarao Shinde. Cops have mounted a hunt to nab the key accused in the burglary the self-styled 'Sadhu' Dadarao Shinde.
The task was completed by Crime Branch Unit 3 Senior PI Vaibhav Jadhav, API Dnyaneshwar Bhedodkar, constables Shailesh Thawre, Suresh Hingnekar, Shatrughna Kadu, Anil Dubey, NPCs Manish Bhonsale, Atul Davande, Shyam Kadu, Rahul Dhote, Driver Firoze under the guidance of Commissioner of Police Dr Venkatesham, DCP (Detection) Ranjankumar Sharma, and ACP Nilesh Raut.