Nagpur News.
A regional divide was sought to be created after a political community belonging to the northern part of nation clubbed together at Kasturchand Park recently to attend the event called Uttar Bharatiya Sabha. The comments made from the dais were apparently painted in regional color and desperately aimed at attracting the voters from the northern region settled in the Maharashtra. The message, though politically oriented, was loud and clear – "Mumbai is nobody's ancestral property." However there was more to it than actually noticed. The undercurrent of the event was maintained to target at the state's lingual political outfit Maharashtra Navnirman Sena (MNS) – a party with sole ideology of working towards the cause of Marathi speaking populace.
Taking cognizance of the free flow of derogatory words that were divulged at the event, Nagpur Today got to seek opinion of Nagpur Commissioner of Police KK Pathak in this regard.
Pathak said, "Though I was in Mumbai, I condemn such an inflammatory speech." When asked if such an outfit should be banned for making such incendiary remarks on public platform, he said, "I truly agree that such parties should be banished." He said that he would direct his subordinate DCP Sanjay Saxena to probe the matter.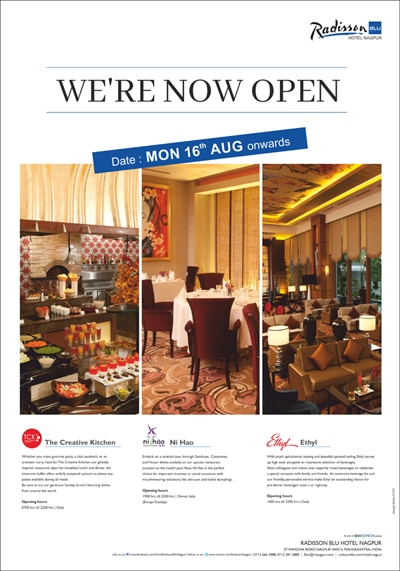 When Nagpur Today contacted Saxena, he seemed lax in action. He said, "we are looking into the legal opinion and after the outcome we would initiate further action into the matter."
However MNS Vice President, Nagpur, Prashant Pawar appeared to be fuming over the issue. "We will lead the delegation to the CP's office and demand appropriate action against the offenders. They have made direct comments at our leader Raj Thackeray, and that too in the presence of cabinet minister and senior leaders. The attempt to create regional divide should be thwarted in the first place. We will demand the same from CP.  We would probably meet him on Thursday," he told Nagpur Today while reacting over the comments made over MNS in Uttar Bharatiya Sabha.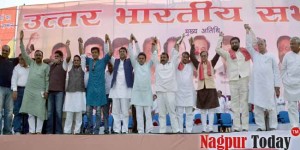 The controversial speaker at the event was Samajwadi Party's Maharashtra incharge and MLA Abu Azmi who has been in the limelight for his controversial remarks recently. Those present on the dais were Union Minister of State for Home RPN Singh, Congress MP Sanjay Nirupam, MLA from Hyderabad Dinesh Tiwari, Bhojpuri actor Ravi Kishan, former UP Minister Rajesh Yadav.
Addressing the masses, Azmi even went on to the extent of appealing the people from Bihar and Uttar Pradesh to carry their arms while visiting Mumbai. He even landed minister Singh in embarrassing situation over his remarks that people from north do not rely much on security provided by the state which allegedly supports MNS.
Nagpur Today tried speaking to the Collector Saurabh Rao in this regard but he remained busy for most part of the day.