Nagpur: Its New Year and the Orange city geared up to welcome 2019 with various parties organized at different palaces across the city for the party enthusiast. Hotels, clubs, restaurants, farm houses were decked up to welcome people for the new year celebration.
Our very own C.P club, a party hub for every eve, organized a New Year Bash with food, music, fire-show, DJ and cold wave. Resellers enjoyed the evening with friends and family by welcoming the New Year in a Grand Style and waving back as the year 2018 passed by.
With new resolutions and promises people kick-started their New Year with music, dance, and a get together of friends and families.
Some enjoyed the party while many went down the memory lane, awakening a sense of nostalgia. And as the clock strike midnight and took a leap in the new year time everyone wished each other for all the happiness and prosperity in life.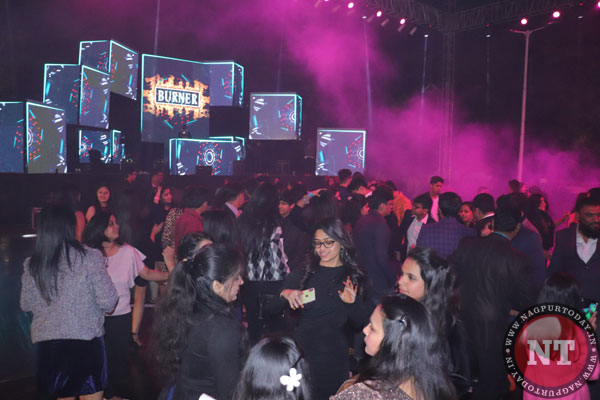 By- Abhishek Tiwari
Pics- Sandeep Gurghate