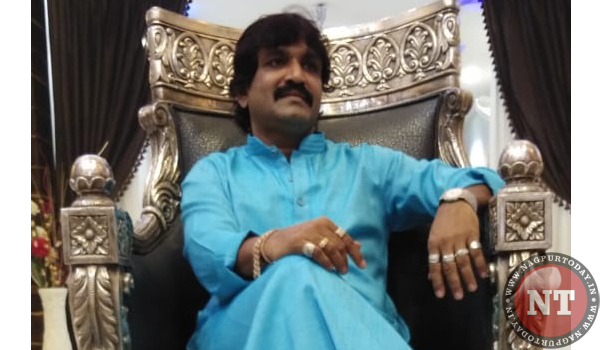 Nagpur: In a jolt to city police, the Nagpur Bench of Bombay High Court upheld the order of acquittal passed by the Special Judge of MCOCA Court, Nagpur, thereby acquitting Santosh Ambekar and his aides Nilesh Kedar and Mahendra Bhure under Sections 307, 120-B of the IPC and Section 3 of MCOCA (Maharashtra Control of Organised Crime Act).
The division bench consisting of Justices P N Deshmukh and Swapna Joshi gave the ruling upholding acquittal of Ambekar and his two aides under the stringent MCOCA.
According to the prosecution, Santosh Ambekar was facing prosecution under MCOCA before the Special Court, Nagpur and the injured Ramnik bhai Parekh was one of the witnesses in the said case. In order to prevent Ramnikbhai Parekh from deposing in the trial, Santosh Ambekar, while in jail, hatched conspiracy with one Vinod Chamat who too was lodged in Nagpur prison in connection with another case. Vinod Chamat, after being released from jail, gave contract to one Binu Sharma and Mahendra Bhure to kill Ramnikbhai.
On 6/7/2002, when Ramnikbhai Parekh was proceeding in a Maruti van along with his sons Kamlesh and Bharat, near Kasturchand Park, Binu Sharma fired upon Ramnikbhai Parekh. In the firing, Ramnikbhai and his sons had sustained injuries. On his complaint, offence under Sections 307, 34 of the IPC was registered against unknown persons by Sitabuldi Police Station. During the course of investigation, the police had unearthed the conspiracy and arrested Santosh Ambekar and his nephew Nilesh Kedar, Binu Sharma, and Mahendra Bhure. Vinod Chamat was absconding. To prove charges, the prosecution had examined 15 witnesses. The trial court after appreciating the evidence had acquitted all the accused by observing that their involvement was not proved beyond doubt.
The State had challenged the acquittal. While arguing for respondents accused, Advocate R K Tiwari argued that there was no iota of evidence against the accused persons. The prosecution could not prove that Santosh Ambekar had hatched conspiracy to kill Ramnikbhai Parekh and in pursuance to the said conspiracy, Binu Sharma had fired upon Ramnikbhai Parekh. The evidence brought on record was innocuous to prove the guilt of the accused and therefore no fault can be found with the order of the trial court. Accepting the submissions of defence counsel, the High Court dismissed the appeal of the State.
Adv R K Tiwari represented the accused while the State was represented by APP Deshmukh.