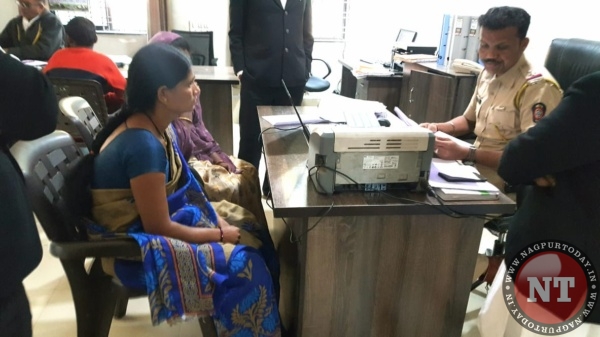 Nagpur: In a major development, the District and Additional Sessions Judge, Nagpur, A S Kazi on Friday ordered the PSO /SHO of Ajni Police Station to register an FIR against Police Inspector Lalit S Vartikar (EOW, Crime Branch , Nagpur) and his associates and also against Shobharani Nalode under Sections 304, 34 of the IPC , Sections 3(1(15), 3(1)(5), 3(1)(8), 3(1)(9) of Scheduled Castes and Tribes (Prevention of Atrocities) Act, 1989.
The order was passed by the court as it came to the fore that when the complainant at reached Ajni Police Station, the PSO/PSI Babsode after reading every paper not registered FIR & asked to give the Court Humdast in inward. It seems that he got frightened by the mention of name of PI Vartikar.
Fact of the case is that in 2017 Vartkar threatened Babarao Khobragade, aged 45, (the Manager of Adv. Satish Uke) and asked Khibragade about whereabouts of Adv. Satish Uke. Vartikar was acting on false complaint of Shobharani Nalode. Vartikar asked Babarao to demolish his house and handover the land to Nalode and also threatened of police atrocities. Following repeated harassment, Babarao came under tremendous mental pressure due to which he got respiratory failure & haemorrhage and subsequently he died (as per Medical report). Repeated complaints were made to the police station as well as senior police officers. But Police did nothing.
It may be recalled that this is the same PI Vartikar whose staff demanded Judge Loya papers from Adv Uke on morning of 31.07.2018 and then abducted Uke. When a group of lawyers reached at Crime Branch office then he registered a crime against Uke at 4.00 P.M. & falsely implicated him. Prior to that Sanjay Fadnavis threatened junior of Adv. Uke and had threatened of police atrocities.
Adv Vilas Dongre and Adv Harshiny Jamgade argued the matter.