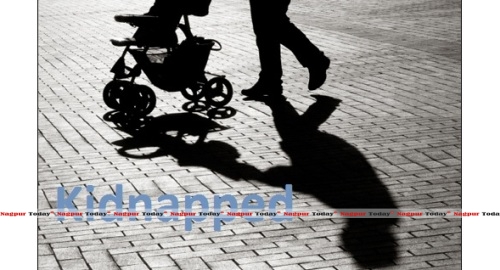 Nagpur News.
Gittikhadan police booked two persons for allegedly kidnapping a six month old boy from Jagdish Nagar area. The incident occurred on January 16.
The accused have been identified as Dhanraj Shalikram Uikey (29) and Durga alias Kanta Uikey (26), both putting up at the residence of Dilip Bobde, Jagdish Nagar.
On January 16 at around 10.30 am, the accused offered Ranjana Rahul Rokde to take her six-month-old for their regular morning walks. Ranjana gave her kid to the accused but they never returned. After waiting for hours, Ranjana informed her husband who launched search for his child. But, Uikey couple were nowhere to be seen. Rahul received a call from Uikey couple threatening to kill the infant if they informed police about the kidnapping. Rahul and Ranjana ket mum for few days but when Uikey couple did not return, they finally lodged a complaint with Gittikhadan police.
Cops registered an offence under Section 363, 507 and 34 of the IPC against Uikey couple. Cops have launched a massive hunt for the couple.