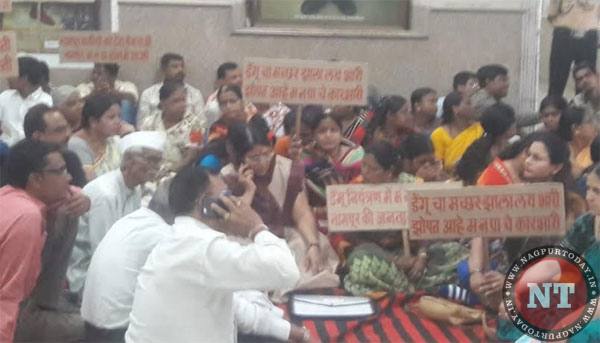 Nagpur: In view NMC's failure to contain the spreading menace of dengue in the city, independent corporator Abha Pandey began hunger strike in front of Mayor's office here on Friday.
She had previously given a call for the strike. As she began agitation, Mayor, incharge NMC Commissioner, Health Committee Chairman and Mayor's advisor visited her. However the agitators were not satisfied with talks and the agitation continued till the time of going to press.
The agitation began at 11 am and would continue till 5 pm.
Despite efforts by the authorities and ruling party leaders the agitation could not be called off.