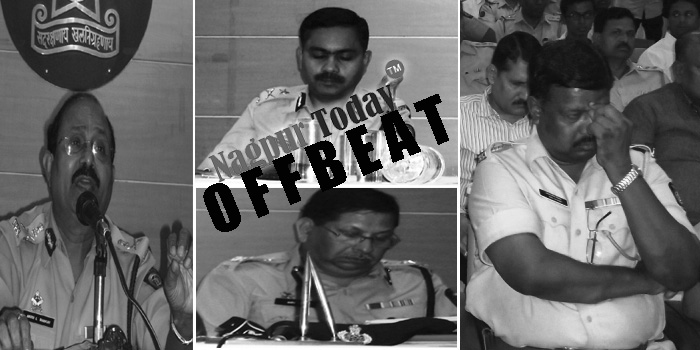 Nagpur News : It cannot be sleepy than this. The occasion was press briefing of outgoing commissioner of police Dr. Ankush Dhanvijay on Tuesday afternoon. While the CP was busy sharing his achievements and failures on the dais, his subordinates appeared to be badly hit by boredom. So much boring that most of these cops could not control dozing off during the meeting.
As the present CP was about to retire on November 30 and would hand over the charge to new CP K.K. Pathak, he was presiding over his last weekly meeting to review crime situation. Unlike previous such meetings in which most of the cops remained on their toes given the recent worsening of crime situation, the senior policemen seemed least bothered about the words conveyed by their outgoing senior. The effect is almost a testimony to the fact that how a senior government official starts losing its effect as his service period nears completion.
Right from Assistant Commissioner of Police to other senior cops, all took the time out to nap and yawn in order to beat the boredom emerging out of the long speech of CP. This however poses a serious question on the efficiency of these cops. One would wonder if the cops dare to sleep in front of their senior then their functioning in their respective police station can be better understood.