Cops raid Roof 9 Restaurant in Dharampeth


Nagpur: In a late night swoop on Sunday, a team of Sitabuldi police led by DCP Nilesh Bharne stormed the Dharampeth-based Roof 9 Restaurant and seized huge stock of hookah material and liquor bottles being served to customers illegally. Manager and 19 other persons including two young girls working as 'receptionists' were rounded up by the raiding cops.
The Roof 9 Restaurant had in recent time gained notoriety for running illegal activities such as operating hookah parlour, liquor joint and other dubious acts.
According to sources, the newly-appointed DCP of Zone 4 Nilesh Bharne was on night round on Sunday. The DCP received secret inputs about the illegal activities being carried out in the Dharampeth-based restaurant. Acting on the information, the DCP and his team raided the restaurant. The raiding cops found a high-profile birthday party going on and hookah and liquor being served freely. But sudden presence of cops including the DCP Nilesh Bharne himself caused chaos. Cops seized hookah pots, 2-3 containers of high-end foreign liquor bottles and other heady stuff.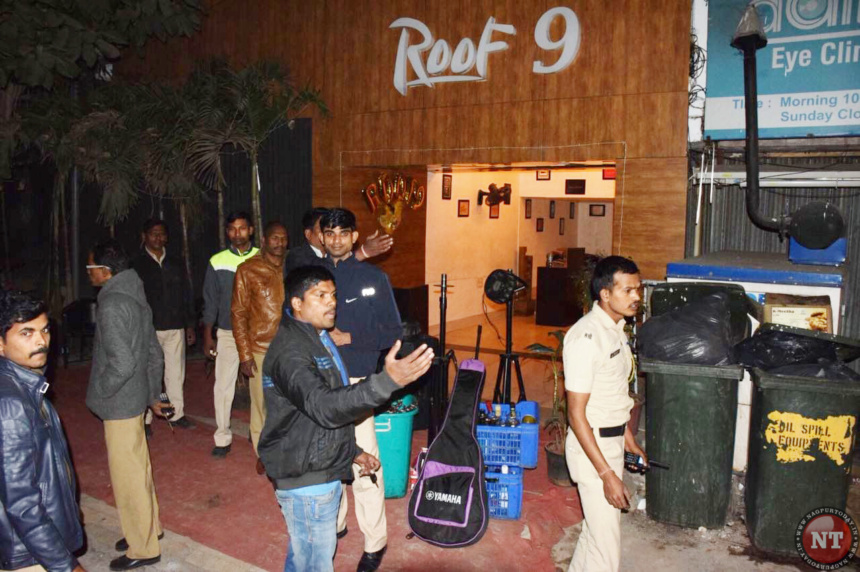 Manager of the Roof 9 Restaurant, other employees and two young girls reportedly working as 'receptionists' were detained. Some 19 other persons mainly customers were also rounded up bbut were let off later after interrogation. According to sources, both the girls are aged 21. One of the girls in native of Chandrapur but studying in an Engineering College in Nagpur. The other girl hails from North-eastern state of Mizoram. She is student of agriculture in a college. This Mizoram girl worked at the Roof 9 Restaurant in night shift as part time worker. The restaurant is reportedly being owned by Sahil Motwani, a resident of Amravati.
Sitabuldi police have registered a case under relevant sections and started investigations.