Nagpur.
Busting one of the biggest and the most elite gambling dens in Nagpur, city police cracked down at a table party going on in full swing at a plush city hotel on late Thursday night. Sources informed that liquor was being served at the third floor of the hotel, a non-permit zone, while the party people, including most of the elite names of Nagpur, were busy gambling and enjoying dance performance specially arranged for them.  DCP Zone –I Abhinash Kumar carried out the raid after getting the tip-off about the activity going on in the hotel.
Sources said huge money was involved in the gambling which is said to be usual practice among city's rich class around Diwali. Over 1000 people were found partying and gambling at the spot. Surprisingly, police registered the case against party organizer only under Gambling Act whereas the hotel authorities were let off by merely presenting challan to them.
Talking to Nagpur Today, DCP Zone-I Abhinash Kumar said that during the raid, they have seized tokens. He said the police are still investigating as to which token denotes what denomination of money. He claimed that the money could have been deposited with a cashier somewhere else, hence, they are yet to estimate the total amount of money involved in the gambling. While answering about the number of arrest and the identity of people who were arrested, he said that there have been no arrests yet, however, the investigations are being done at the police station level and the accused will be called one by one and investigated.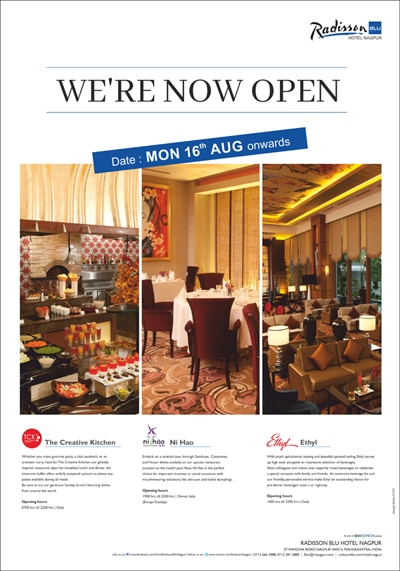 Sources revealed that Kumar initiated the action after a media person sent him an SMS informing about the illegal activity. Taking the message on a serious note Kumar dared to raid the hotel. In the near past, there has been no instance of such a crack down on city's hotel of such a status.
An eyewitness revealed that most of the high society people were seen requesting the cops to let them off. The cops too dealt with them with utmost patience. He said the expensive liquor was being served across the tables which were beyond permit rooms. Even the permit for serving liquor was not taken from the Excise Department.
The organizers reportedly sent out invites to thousands of rich and wealthy people of Nagpur to attend this big Diwali gambing bonanza. The entry per person was pegged at Rs 2500. The invites found many takers and till late evening large cluster of city's who's who were seen hitting out this uber cool gambling den.
Unfortunately, the rich party animals could not rejoice with their comfort betting for long.
Sources said a well known gambler from Hyderabad was also present at the party but he managed to escape in the rush of the raid.
… Samuel Gunashekran