Nagpur.

There is an old saying that goes that the Long arms of the law will catch criminal one day or the others. In a similar action, the Gittikhadan police personnel did a marvelous investigation and apprehended the accused involved in stealing
Rs one crore ninety six lakhs, twenty nine thousand (Rs 1, 96, 29, 00, 0/-) from the account of Air Force Unit from State Bank of India Vayusena Nagar Branch using forged cheques.
A case was registered at Gittikhadan Police Station on January 1, 2015, against unknown accused.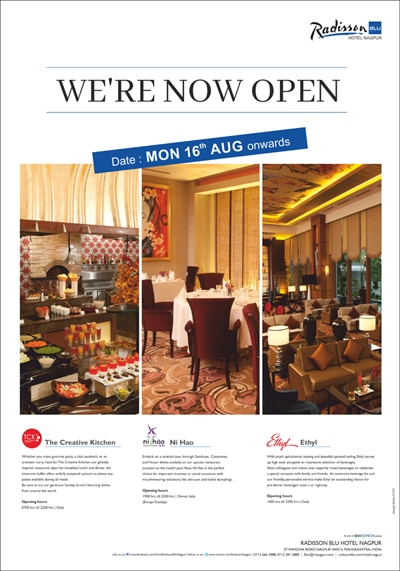 Air Force unit has an account with the State Bank of India Vayusena Nagar Branch. The unknown accused had withdrawn Rs fourteen lakhs, fifty four thousand and three hundred (Rs 14, 54,300/-) using cheque number 038243 and Rs one crore, eighty one lakhs, thirty four thousand and eight hundred (1, 81, 34,800) using cheque number 038244 and cheated the Air Force Unit.
On the basis of the complainant the Security Officer Sunil Pallithalli aged 48 years and a resident of Vayusena Nagar, police officials of Gittikhadan Police Station have registered a case under section 420 of IPC against unknown accused.

The cops from Gittikhadan police used all their skills of investigation into the case and succeeded in apprehending all the accused involved in the crime.
The accused have been identified as
Nilesh Shivram Singh Thakur aged 32 years and a resident of Gittikhadan,
Pawan Khuswaha aged 30 years and a resident of Mahesh Nagar,
Shravan Khushwaha aged 28 years and a resident of Gorewada and
Kanta Prasad Sharju Prasad Kushwaha aged 24 years and a resident of Gorewada.
The investigation and the arrests were done under the guidance of DCP Latkar and ACP Gawli. The arrests were made by a team led by In-charge Police Inspector of Gittikhadan Police Station PI Sunil Bonde, PSI Jitendra Bobde, PSI D M Alone, PSI Kawre, Head Constables Sanjay Tiwari, Suryakant Pachore, NPC Vinod Dimone, Police Constables Arun Chahande and Arun Shukla.
This team has had success in apprehending accused involved in the theft of Rs 2.5 crores of Axis Bank earlier too.