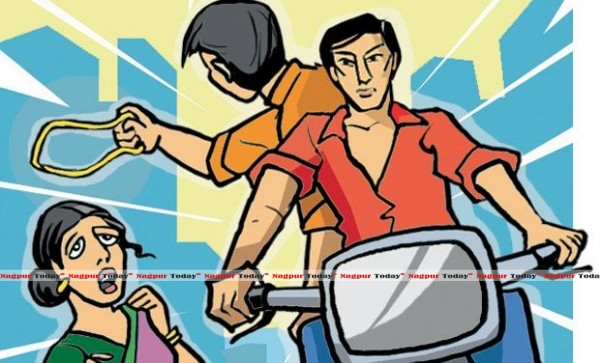 Nagpur: In a curious incident, a police constable found a gold chain snatched from a woman by a bike-borne goon and returned it to the rightful owner. With his honesty, the constable won accolades from his superiors and thanks from the woman.
Constable Ashok Wankhede, attached to Social Security Cell of Crime Branch found the gold chain worth Rs 40,000 lying near Ashok KT Nagar Garden while he was on morning walk. He immediately informed the Assistant Commissioner of Police and then deposited the gold chain in Gittikhadan Police Station. Later, it came to know that a woman named Priti Pratap Navghare, a resident of Plot No. 502, R Motor Tower Society, New Jagruti Nagar, had lodged a complaint with Gittikhadan police that a bike-borne goon snatched her gold chain while she was on a walk around 10.15 pm on Sunday. The unidentified miscreant, aged around 25, came near her and snatched gold chain worth Rs 40,000 she was wearing. Even before Priti could raise an alarm, the goon fled the spot.
The chain-snatcher probably panicked and dropped the gold chain of Priti near garden while fleeing. The same gold chain was found by Constable Ashok Wankhede when he on morning walk. The complainant Priti Navghare was called to the police station. After confirmation, the chain was handed over to her.
Nagpur Today had on Monday published the report titled 'Bike-borne goon snatches woman's gold chain in Gittikhadan.'