Nagpur: The roof-top claims of revolutionary development taking place at MIHAN (Multi-modal International Hub Airport at Nagpur-SEZ) are procing to be hollow. The state of affairs have deteriorated further in the past one and a half year. During this period, no investment was made by any big company. The claims made by BJP Government over development of MIHAN are a distant dream or could simply be called 'rumours.' Sources in MIHAN informed that many big companies were interested in pouring investments in past two years but the controversies surrounding the Rafale deal and the dubious Patanjali land deal shooed away the companies.
Claims were being made to develop MIHAN as aerospace hub, food processing unit and exports hub. The companies dealing in these three sectors were approached and requested to make investments but the efforts went haywire. The Anil Ambani-led Reliance Aerospace Limited made a deal to invest in MIHAN in a big way.
The company decided to set up Dhirubhai Ambani Aerospace Park. The company also negotiated an offset deal with French company Dassault for import of Rafale aircraft. Accordingly, the Dassault Reliance Aerospace Limited started functioning in the premises of Dhirubhai Ambani Aerospace Park. In the meantime, a major controversy hit the Rafale fighter jet deal. This resulted in many other big companies changed their plans and stayed away from pouring investments in MIHAN.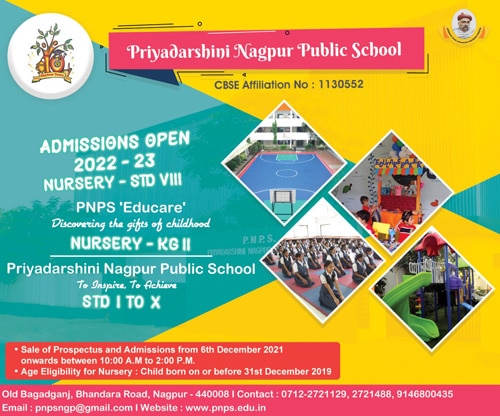 The Rafale controversy also hit plans of companies of Tata and Adani Group. The Tata Group was readying a deal with a foreign company to set up aerospace project. Similarly, Adani Group was in talk with Sweden's Saab Company for a joint venture in MIHAN. Officials of both the companies had formally visited MIHAN SEZ. But due to Rafale row, Tata and Adani Group shelved their plans. It is learnt that Tata Group is now planning to set up aerospace project in neighbouring Telangana state.
Cheap land to Patanjali proved costly:
According to sources in MIHAN, the land allotment to Baba Ramdev's company Patanjali at 'throw away price' has in fact turned out to be 'lose-lose proposition. As the dubious land deal went public, other big industrialists too demanded land at cheaper rates as given to Patanjali. But instead of cheaper price, the State Government hiked the land rate by 15 percent ostensibly to recover loss it incurred in Patanjali land deal.
The move seems to have backfired as other industrialists shelved their plans to set up units in MIHAN. Now, the big companies preferring neighbouring Telangana and Chhattisgarh as rates of land, water, electricity are much cheaper than Maharashtra.