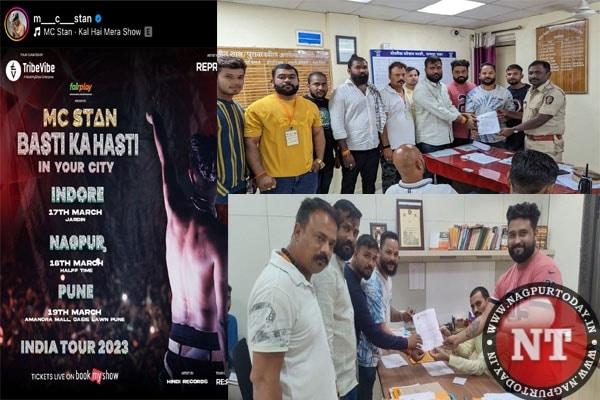 Nagpur: Controversy is brewing in Nagpur as the Bajrang Dal has demanded a ban on MC Stan's upcoming performance at the Halff Time Venue on Amravati Road. The Big Boss winner's show is scheduled for March 18, 2023, and despite the controversy, around 4,000 tickets have already been sold, indicating a high level of anticipation among fans.
When contacted, Bajrang Dal activist Bittu Sawadiya stated, "We have written to Commissioner of Police (CP) Amitesh Kumar and also submitted letters to the DCP Crime and Wadi Police Inspector regarding MC Stan's show in Nagpur. MC Stan promotes nudity, alcohol, and drugs in his concerts. We do not want our youth to fall prey to such a menace."
In response to the Bajrang Dal's application, PI Pradip Raynawar informed that the Wadi Police station has issued a letter to the organization seeking an explanation in this matter.
The police have assured that they will take all necessary measures to ensure the safety and security of the attendees and maintain law and order in the area.