Nagpur: Yeshwant Stadium, an identity and pride of Nagpur City, could well be a history. The imposing structure would be bulldozed and a new, grand multi-purpose stadium would be built in its place. Similarly, a magnificent Dr Babasaheb Ambedkar Smarak will be constructed simultaneously at the adjoining ground. New maps and designs of both the monuments have been prepared and a suitable date for constructions to start is being searched. The hint of this development was given by Mayor Pravin Datke in a formal interaction with media recently.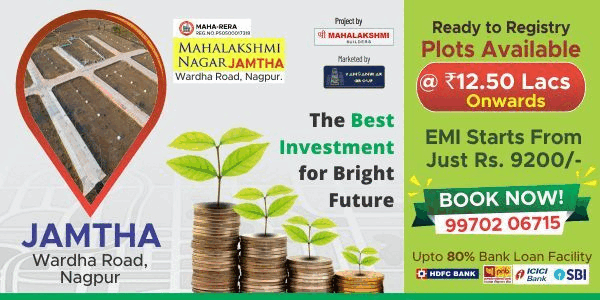 "Currently, Yeshwant Stadium, though reserved for sports competitions, hosts a variety of events. But the new stadium will be a sports and cultural complex. The new complex will be of international standards so that organization of any international level event will be hassle free. The new stadium will have 6-lane synthetic track of highest standard. The shops and establishments currently housed in the stadium will be allotted spacious places in the new complex as well," the Mayor said.
New Town Hall:
Datke further disclosed that the present Mahal-based Town Hall will also be demolished and the new, state-of-the-art one will be constructed in its place. The place is reserved only for Town Hall and if the new one is not constructed at its original place, the land would have to returned to State Government, the Mayor said.
First installment of aid for Suresh Bhat Memorial Hall soon:
The State Government has assured Nagpur Municipal Corporation to provide additional funds of Rs 50-60 crore for the ongoing construction of Suresh Bhat Memorial Hall being built near Smruti Bhavan of RSS in Reshimbagh. NMC is likely to receive first installment of Rs 30 crore before Diwali festivity. The rent/rate of this Hall will be decided in the General Body Meeting of NMC. However, the hall will be available for NMC functions free of cost. The next Nagpur Mahotsava could well possibly be held in the newly constructed hall.
Rs 226 crore for water supply network:
According to the Mayor, NMC will soon receive an assistance of Rs 226 crore for laying water supply network in areas coming under Nagpur Improvement Trust. A proposal in this regard has been approved. The amount will be given by State Government and NIT on equal basis. "As far as dissolution of NIT is concerned, the answer lies only with the Guardian Minister," Datke quipped.
–Rajeev Ranjan Kushwaha (rajeev.nagpurtoday@gmail.com)