Nagpur: "Being a progressive country India has some financial limitations. However if we could manage to minimize the cost of construction and focus on quality of construction instead, we could create quality infrastructures and roads," said Union Minister Nitin Gadkari here on Thursday.
Gadkari was speaking at the inauguration session of 79th Annual Session of the Indian Road Congress organized by Public Work Department (PWD) which has started from Nov 22 at Divisional Sports Complex, Mankapur.
He further added, "The IRC exhibition aims to present research papers and new technology to set new rules and standards which ultimately benefit the public work departments of all states across the country. And at the same time, the government is also focusing on infrastructure and the creation of roads by utilizing the waste products and ashes, minister emphasized on this occasion.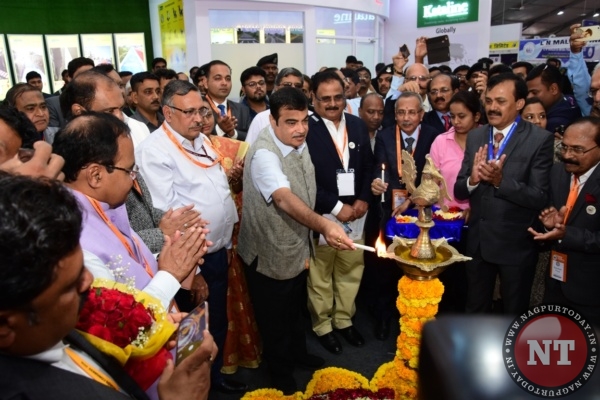 Earlier the Union Minster cut the ribbon and inaugurated the exhibition followed by the lighting of the tradition lamp at the hands dignitaries. Nirmal Kumar, IRC general secretary, Chandrashekar Joshi, PWD secretary, Ulhas Debadkar, the chief engineer and IRC organizing committee present, Ramesh Hotwani, local organizing committee secretary and superintending engineer Sardeshmukh were also present on this occasion.
About 200 stalls from VNIT, Mahavitran, BSNL etc are set in the exhibition which offers gimps of latest technology in engineering.
Capitalizing this platform, the MSRDC has created a virtual replica of the 'Samrithi Highway'. This replica comprising scenes, atmosphere, visualizations along with technical information of the highway was presented with the help of big screen on this occasion.