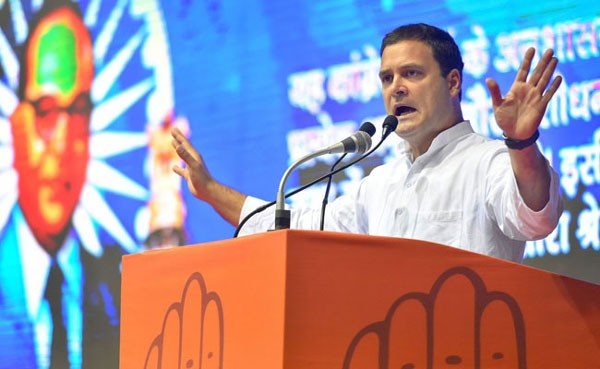 Karnataka CM Siddaramaiah, Congress President Rahul Gandhi and other senior party leaders launch Congress party's manifesto for the Karnataka elections. In a brief speech in English, Rahul Gandhi said, "Five years ago the government of Karnataka promised you something and we delivered on it. Our manifesto contains the Mann Ki Baat of the Karnataka people.
"Whatever the manifesto says will be done. Ninety-five per cent of what was mentioned in the last manifesto has been done. The BJP manifesto will be decided by three or four leaders. It will have a certain amount of corruption hidden in it. It will have the idea of the Reddy brothers hidden in it."
He said the manifesto was drawn up after going to every single block, district and community in the state. He said the party went to the people of the state, asked them what they wanted and put it in our manifesto. "I believe in the philosophy of Karnataka and that is what the Congress wants to bring to the state," the Congress president says.