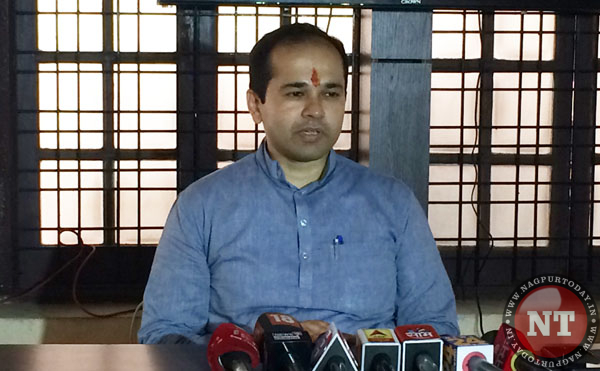 Nagpur: Better sense seems to have prevailed and Ranjeet Deshmukh, former state Minister and two times President of MPCC has 'taken back' his FIR in which he had lodged a complaint against one of his sons for trespassing in his house in Civil lines and "illegally occupying the 2nd and 3rd floors".
Sources close to the family confirmed that some outsiders, who are well wishers of the family advised Ranjeet Deshmukh, who is suffering from Parkinson's disease for over two decades now, to not besmirch the family name by taking a family matter to Police.
The younger scion of the family, Dr. Amol Deshmukh, against whom the FIR was meant, later addressed a press conference in which he requested the media to not speculate and blow up what is essentially a family matter in a 'political family'.
Incidentally, Amol and Ashish Deshmukh's mother and Sr. Deshmukh's wife Rupatai has also written to her husband requesting to let Amol and his wife, Dr. Suchika Gupta Deshmukh to stay on in the main family house as she and Ranjeet both are old and ailing and need the children's support.
In fact, Amol narrated how twice he had been recalled from Europe – first London and then Germany – when his father's condition had deteriorated and he was needed to attend on him.
He returned to India permanently in 2012 though his wife continued to work in Germany till 2016; mainly because of his parents' condition.
He insisted that " in a family such differences of opinion and conflicts happen, but in the case of their family it got blown up since they are a political family living in the public eye."
It may be mentioned here that last year Amol, who had contested 2014 Vidhan Sabha elections on an NCP ticket, joined the Congress and is now a core member of the party heading their Research wing. His elder brother Ashish Deshmukh is a BJP MLA from Katol where he defeated his uncle Anil Desmukh in a bitterly fought electoral battle.