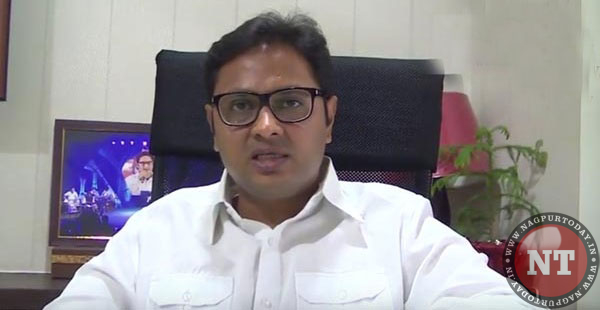 Nagpur: Congress has announced nomination of Vishal Muttemwar as its candidate to contest Lok Sabha election from Chandrapur constituency.
Born on January 3, 1976, Vishal is son of senior Congress leader and former Union Minister Vilas Muttemwar. He was recently appointed by MPCC President Ashok Chavan as In-Charge of Chandrapur City and District units. He was also President of Nagpur City Youth Congress.
Vishal's father Vilas Muttemwar had started his electoral politics in his native Chandrapur district and was elected to Lok Sabha from Chimur. Later, he shifted to Nagpur and went on to complete seven terms in Lok Sabha.
Vishal Muttemwar is also President of Nagpur-based Swayam Social Organisation and Founder of My Career Club through which he carries out social and educational activities.
President of Nagpur City Congress Committee Vikas Thakre and several leaders hailed the decision of Congress leadership to field Vishal Muttemwar from Chandrapur Lok Sabha seat.