A property is a reliable asset with the potential to expand your wealth over the long term. Whether it is purchased for investment purposes or yourself – it can give you excellent returns in case of an economic turndown. However, it is of the prime importance to invest in the right property at the right location and at the right price, to get maximum returns from it.
Mumbai with its unbeatable infrastructure manages to be a hotspot in various aspects. It welcomes people from different backgrounds and offers properties ranging from residential units to villas to cater to different income groups. Arihant Anaika is one such housing project offering 1, 2 and 3 BHK apartments that come with exceptional amenities for a comfortable lifestyle. To know more, you can read the Arihant Anaika reviews from satisfied residents.
If you are looking to buy an apartment in Mumbai, this article can help you move forward on your investment journey. Here are some factors you can consider before zeroing in on the right property: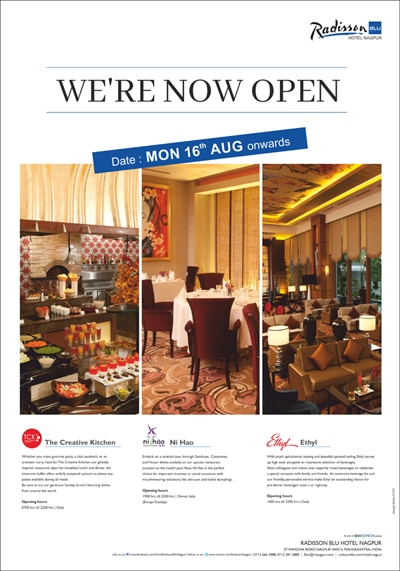 Consider hiring a local agent
A local agent who has been in the real estate business for a long time is well versed with the ins and outs of all localities, infrastructure, and pricing. Opting for their professional service can help you get a jumpstart on good deals available. You can save a considerable amount of time you would otherwise spend on understanding the real estate market if you were to start from scratch.
Look for growth areas
If you are confident in doing your research, one of the best ways to begin the process is by knowing more about neighbourhoods you are interested in. Try to gain an insight into details such as socio-economic development, demographics of the area, upcoming infrastructure projects, capital growth rates, and so on. It's prudent to keep an eye on the kinds of plans currently underway, so you get an idea on what the future would look like.
Choose low-maintenance properties
While looking for a property in Mumbai, ensure it is not older than 15-20 years. A property older than that can get extremely difficult to manage with higher maintenance costs and regular renovations. It may not have the necessary modern facilities and amenities that you find in newer properties. Also, it is difficult to obtain a bank loan for such homes.
Make visits
In case your decision to rent or purchase real estate in Mumbai is urgent, it is a wise choice to pay a visit or two to the property. Check everything from plumbing and painting to in-house layouts and furnishings, if it is a ready-to-move-in flat. Take a family member along with you on your visits as they may help you get better clarity on things you may have missed out.
If you need financial assistance in funding your dream house, you can avail a home loan from a reputed company like Bajaj Finserv Homes & Loans that offers loans up to Rs. 3.5 crores on easy EMIs.
Summary
It can be challenging to find the right property all by yourself – one that fits your budget provides the needed connectivity and offers all the advanced facilities required for a comfortable living. But, with the help of a local agent who is well-versed, your chances of getting the right property can significantly improve. Or, you can do your own research and look for prime locations based on your financial parameters and growth prospects of the locality. Remember, it is always wise to find out how old the property is so you don't pay higher maintenance costs. If you are new to the city or didn't get much time to know about the locality, pay one or two visits to the property before you sign the agreement.
If you are looking to purchase a home in Mumbai, Arihant Anaika offers stylishly designed accommodations keeping a high-quality standard of living in mind. The prominent township comprises over 300 flats exuberating sheer elegance. The wide range of amenities and facilities include private terrace garden, banquet hall, reserved parking, visitor parking, swimming pool, clubhouse, multipurpose courts, rainwater harvesting, gymnasium, kids play area, and more. The township also enjoys proximity to viable destinations within the city and is easily accessible by various modes of transportation.
In case you are looking for funds to invest in any of the residential projects, you can opt for high-value home loans up to Rs. 3.5 crore from Bajaj Housing Finance Limited. Along with funds, you also get in-person assistance for site visit and documentation.