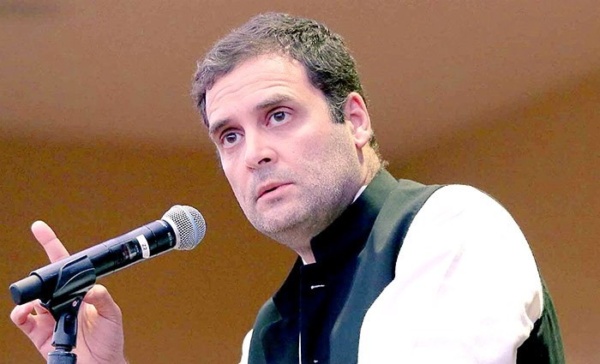 Congress president Rahul Gandhi on Saturday accused the BJP-RSS of "spreading hatred" in the country and vowed that his party will not let their ideology win.
In a tweet, Gandhi gave his message of love and harmony and cited the statements of Yashpal Saxena and Imam Imdadul Rashidi, who lost their sons in recent communal violence.
Rashidi's 16-year-old son died in communal violence in West Bengal's Asansol Sunday after Ram Navami celebrations. Rashidi has said that as an Imam for 30 years, he would always spread the message of peace and harmony to everyone.
Yashpal Saxena's son, Ankit Saxena, was killed in Delhi on February 1 by the family of a girl he was in a relationship with, allegedly because they belonged to different communities.
Yashpal Saxena had said he did not want to blame anybody.
"After having lost their sons to hatred and communal violence, Yashpal Saxena and Imam Rashidi's messages say that in India, love will always defeat hatred. Congress's foundation is also based on compassion and brotherhood. We will not let the BJP/RSS ideology of spreading hatred to win," Gandhi said in a tweet in Hindi.
Gandhi has often attacked the BJP and the RSS for being communal and for spreading hatred in society.