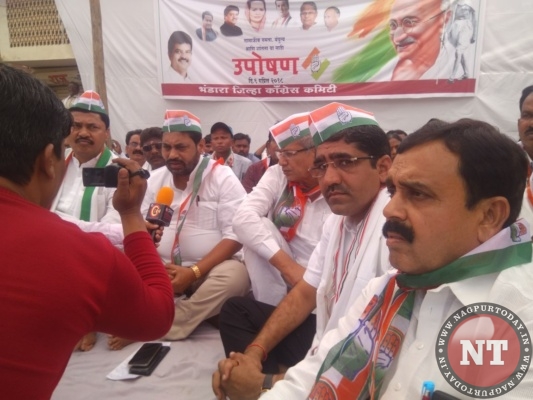 Nagpur: To protest against atrocities on Dalits across the country, the City Unit of Congress party observed fast on Monday, April 9, to promote and protect the communal harmony. The nation-wide fast is being observed on the directives of Congress President Rahul Gandhi.
Rahul Gandhi is himself the hunger strike at Rajghat in New Delhi.
Former State Minister and newly appointed Chairman of the AICC SC Department Dr Nitin Raut staged the hunger strike in Bhandara. Former MP Nana Patole also joined him. Dr Nitin Raut said that atrocities on Dalits have increased after the BJP Government came to power. He further said that the Congress party will support and stand with Dalits.
"Peace and harmony has been embodied in the soul of this country and the responsibility to uphold it lies with the Congress. What has happened on April 2 Bharat Bandh was very unfortunate. It is very dangerous for social fabric of the country," said the party.
Targetting the BJP Government, the Raut said, "Clearly BJP ruled Centre and state governments didn't initiate any steps to curb the violence neither to protect the fraternity, therefore it becomes even more important for the Congress to lead the nation in tough time."
"Congress Party condemns atrocities on Dalits. Party leaders all over the country have supported Rahul Gandhi's by keeping a fast today," he added..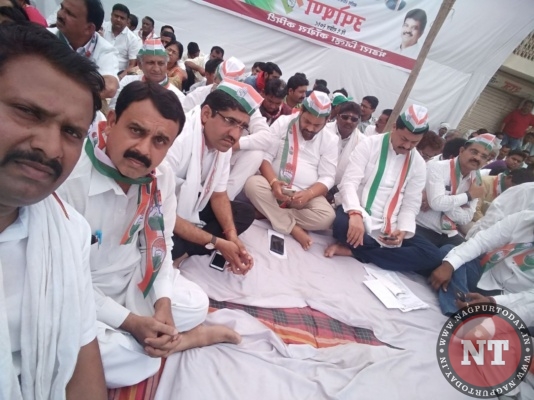 With Dr Nitin Raut, the former MP Nana Patole also observed fast and has called the BJP an anti-Dalit party. He further said that the Dalits are feeling insecure in BJP's rule but Congress party is with them.
Criticising, BJP National President Amit Shah over his comment, "To counter the Narendra Modi wave in the country, snakes, cats, and mongooses have all come together to fight a united battle against us in elections,"which he made during the Foundation Day programme of BJP, Patole said that for Shah the people in country appear like animals. He further said, what can one expect from such leaders and nobody can feel secure in their rule.