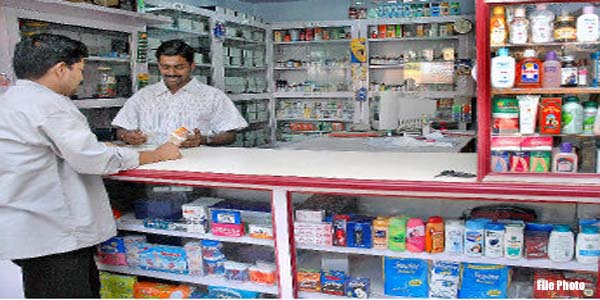 Nagpur News: Panic prevailed among medical store owners in Nagpur for the last two days as the drug inspectors have been frequenting at their establishments, passing stricture to appoint D-Pharm holder at the stores or face the music. The medical store owners have taken the warning quite seriously as the scare is apparent.
Sources reveal that the fresh diploma holders are demanding around Rs 10,000 for full time attendance on stores whereas the store owners seem reluctant to cough up this much for an employee as they usually manages the salary of 2-3 workers in the same budget. The wholesale dealers are feeling the bite more as they normally have a team of up to seven such workers in place. Most of the dealers are of the view that If they rope in diploma holders they would end up losing out on big profits in giving out salary.
On the other hand, the diploma holders are rejoicing over the government's decision.
In Nagpur district alone there are more than 600 medical stores and a big dawa bazaar (medicine market) at Gandhi Bagh in the city. This dawa bazaar comprises over 50 stockists who supply medicines to the medical stores located in large number of connecting villages.
It is surprising to note that around 80 percent medical stores including retail and stock dealers do not have pharmacists at their stores. Most of the shop owners do not appoint the diploma or degree holder pharmacists just to save out on salary incurred on them.
The government provides certificate to the jobless pharmacists who hold degree or diploma to start their own business. These pharmacists open medical stores on the basis of these certificates. They run it by self for few days and then make some other person who does not have knowledge to operate the store on fewer wages. Most of these people then try acting as doctors and sell medicines without prescription. If the medicine works then it is fine but if it does not then it may prove fatal.