Complete merger with NMC by June 15: Govt to NIT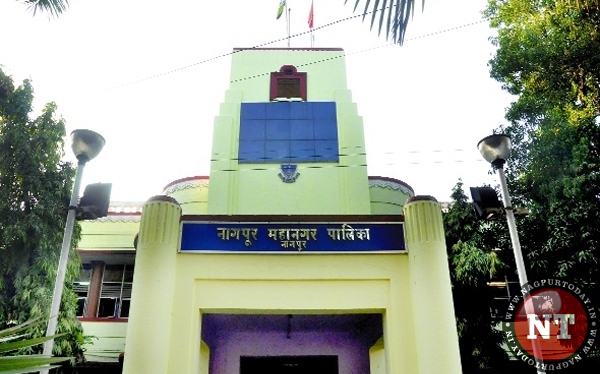 Nagpur: Maharasthra Government has directed Nagpur Improvement Trust (NIT) to complete the process of merger with Nagpur Municipal Corporation (NMC) by June 15. The final decision is likely to be announced during Monsoon Session of State Legislature slated to begin in the city from July 4.
A high-level meeting was held recently in this regard in Mumbai. Manisha Mhaiskar, Principal Secretary of Urban Development Department, conveyed the message of Devendra Fadnavis, Chief Minister, to complete the merger process immediately.
As per the decision taken in the meeting, NMC is ready to create a separate cadre of NIT officials joining NMC after merger. The civic body will protect their pay scale, seniority and pension benefits. Nagpur Metropolitan Region Development Authority (NMRDA) will also accommodate some staff members in its services by screening them.
As decided in the meeting, NIT will hand over all its assets like garden, playgrounds, undeveloped layouts to NMC along with the funds collected by them for development work in these layouts. After handing over the undeveloped layouts, NMC can undertake development works in these areas. Presently, a corporator cannot suggest a development work in these layouts due to a ban proposed by the State Government. Till now, NIT has handed over 399 layouts to the civic body.
The Government had fixed December 31, 2017 as deadline for dissolution of NIT and its merger with NMC. The decision to dissolve NIT was taken in December 2016 by the State Cabinet. Overlapping jurisdiction of NIT and NMC was a point of friction between both the agencies and there was a demand to scrap NIT or at least drastically curtail its powers for areas within 217 sq km area of Nagpur city. Maharashtra Government had taken in-principle decision in December 2016 to oust NIT from Nagpur and strip it off its jurisdiction within municipal limits.
As per the procedure, the Government will require to amend Rule 121 of NIT by-laws to pave way for the Trust's dissolution and its merger with NMC. The Government will have to table these amendments before the State Legislature. As an alternative, top sources claimed, the Government might issue an Ordinance to dissolve NIT. But even for that to happen, amendments would be needed in relevant sections of NIT by-laws and also in Maharashtra Municipal Corporation Act. As suggested by the high-powered committee in view of the present rules, the staff from NIT can only join NMC after the merger. To accommodate the staff in NMRDA, the Government will have to first amend the by-laws.
The Rule 121 of NIT by-laws states, "When all the schemes sanctioned under this Act have been executed, or have been so far executed as to render the continuance of the Trust, in the opinion of the State Government, the Government may by notification declare that the Trust shall be dissolved from such date as may be specified in this behalf in such notification, and the Trust shall be deemed to be dissolved accordingly."
NIT is yet to complete some projects under its jurisdiction including development of undeveloped layouts and seven street schemes. Also, there are legal hurdles to clear. The official note filed before the High Court by Amicus Curiae Anand Parchure in a PIL dealing with bungling in NIT has charged that assets and liabilities of the Trust including all subsisting contracts are being transferred to NMC without any notification issued under Section 121 of the NIT Act.
Against this backdrop, the process for NIT's merger with NMC was taking. Now, the Government has asked NIT to complete the process latest by June 15.