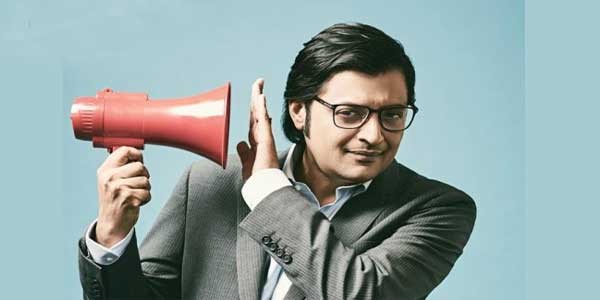 Bengaluru: Prakash and Richa who recently returned from UK called Police helpline after they heard loud noise from their neighbor's house. Much to the embarrassment of Prakash and Richa, Police patrolling team after knocking on the neighbor's door found the family happily enjoying when republic TV's flagship program 'The Debate with Arnab Goswami' was running in the background.
"Itna noise sun ke mein ghabara gayee, that's when I called Prakash", said Richa who returned to India last weekend after spending more than twenty years with her hubby.
"I thought it is my responsibility to inform Police. Someone with a male voice was screaming "I won't let you go on this right now, now tell me, you want to make a damn personal comment on me, show me the proof …, you cannot make a comment like this and get away'. To my balcony this man's voice was coming loud and clear, others what were they speaking I was not getting as they were speaking at the same time", said Prakash.
Prakash did not know the man who on live TV was 'teaching' one his panelist about his integrity was none other than Mr. Arnab Goswami, the man who is helping many ENT specialists to run their clinics successfully in India.
Prakash and Sarita who were planning to go out of town on a long weekend were not getting a reliable security guard to look after their house. When Prakash talked to Sujith, one of his office colleague about it, Sujith said, "Arre bhai, Arnab ka show ko tata sky pe recording kar, aur repeat mein play kar raat bhar. Forget thieves even mosquitos won't come near your house. Mein honeymoon pe aisse hi gaya tha recently. Bahut kaam ka cheez hai, debate with Arnab show".