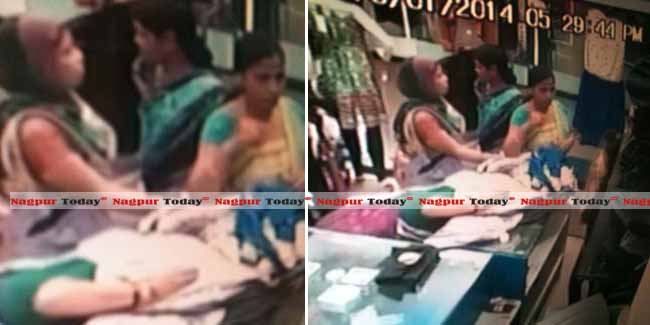 Nagpur New : The video clipping caught by CCTV at THE OUTFIT garment store at Inox Jaswant Tuli Mall will left everybody stunned. It showed how two women hide heavy clothes under their sarees while their other partner, an overweight woman cover them.
The captured images also show a fourth partner who was trying to keep the counter girl busy by asking her to show more clothes. While the incident took place on Friday evening, the shop owner Siddharth Kamble reported the mater to Pachpaoli police on Saturday morning.
"At 5.21 pm, a woman, in her thirties, well dressed entered the shop and asked for different kind of clothes. While she kept the counter girl busy, three women entered the shop. One of them was overweight while other two were normal and good looking," told owner of the shop, Siddharth Kamble.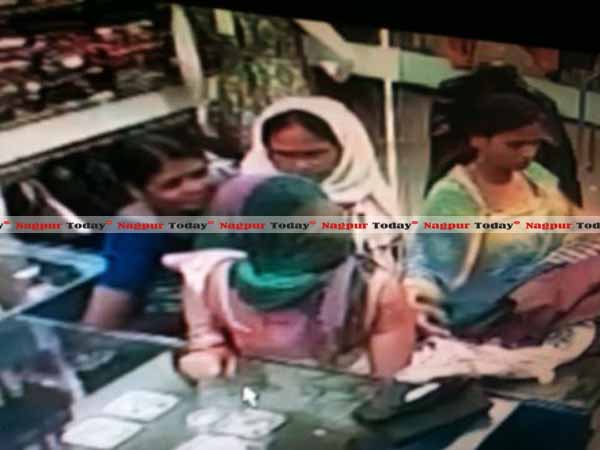 He informed that the images and videos captured shows that other twonormal weight women were hiding the clothes under their sarees while the healthy woman was standing in front of them, seems to covering them.
Kamble claimed that the language of the woman who was at the counter seems to be of Raipur. "But the way she was talking showed that she belongs to a well-to-do family. At the end, after going through then clothes for 20 minutes, she didn't buy anything. First, those three women who came later left the shop and then the woman at the counter walked out empty handed," he said.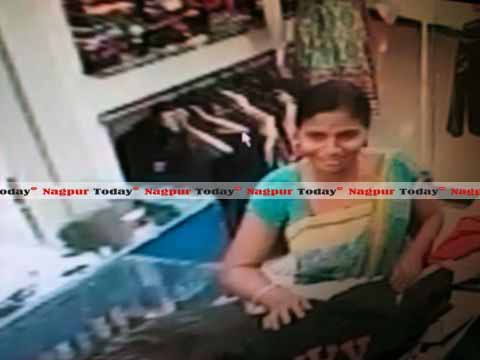 Kamble claimed that he came to know about the robbery next morning when the counter boy noticed some clothes missing. Later, the matter was reported to police and the images were handed over to police.
The loss suffered is learnt to be around 25,000. The footages showed the women hiding expensive and heavy winter jackets, jeans and tops under their sarrees but interestingly, despite of storing all theses, nothing suspicious or bulky appeared from outside.
"Being woman, we can't check them or doubt on them. Our female staff was they even didn't noticed anything," said Kamble.
Similar kind of incident has taken place in Dharmpeth last year. Police said that they have gone through the clippings and are have set up hunt at bus stops, railway stations and other market places.
CCTV footage :