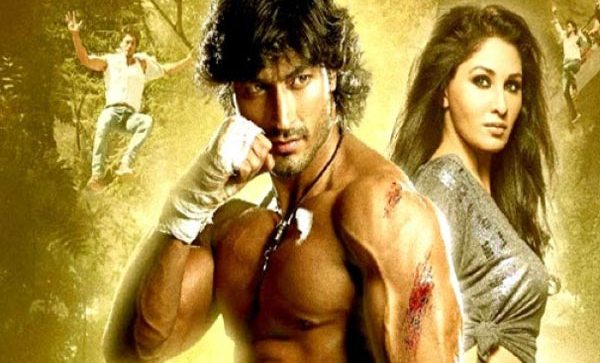 Movie – Commando
Director – Dilip Ghosh
Cast – Vidyut Jamwal, Jaideep Ahlawat, Pooja Chopra
Action, action and action! If purely romantic movies or even Hindi comedy doesn't grab your interest, Dilip Ghosh's Commando must interest you. Although the base-line story of this movie gives a vibe of any normal and typical hindi movie, the action packed scenes in it serve as the pillars of the movie.
Karanveer Dogra (Vidyut Jammwal) a commando, who appears as a fugitive from Chinese army as they suspected him to be an Indian Spy. Tortured and treated immensely harsh, Karanveer manages to escape from the army.
On the other hand, Simrit Kaur (Pooja Chopra), the Punjabi Kudi and portrayed in the movie to be immensely beautiful and charming, is being chased by Small-town criminal and the villain of the movie, AK-47(Jaideep Ahlawat) , who is madly impressed and charmed by Simrit.
Both these fugitives land up at forest and accidently meet each other in their adverse situations. From thereon, Karanveer, who is well trained in the guerrilla warfare, protects the delicate Simrit from all the adversities. The story revolves in the forest mostly, with twists and turns seen at some places.
Vidyut is incredibly confident with his acting, which he should be, as he might be a threat and a tough competition to other action heroes in the Bollywood industry. The female actor, Pooja reflects the gubbly character of a typical Punjabi girl, and hence serves just as an entertainment factor in the movie.
Not to forget, the important factor of movie, villain Jaideep has again stood by the expectations in terms of acting skills, after his performance in Gangs of Wasseypur.
The movie is action packed, with a blend of all other cinematic features. Director has intended to give a vigorous feel through the movie to the viewers, and present performances by the artist that is full of life.