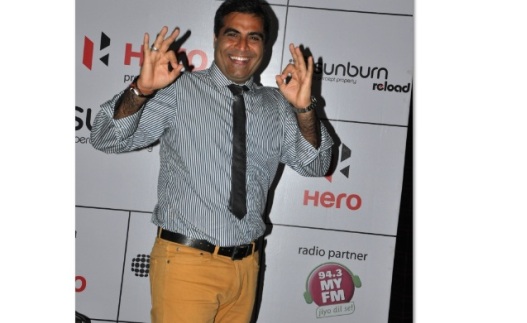 Nagpur News:
After 6 months of no party and no dance floor, Nagpur is all set to get wet with the "Baap of all Parties" — "Sunburn Reload".   Speaking to the media, "Conceptor of Sunburn" Shailendra Singh said, "It's been 6 years our fans have been travelling to Goa from different parts of the country, Sunburn Reload is a small beginning to reach them."
"Reloaded India tour starts from Chandigarh and then Nagpur, Bhopal, Mumbai, Pune, Bengaluru and lots more to come" said Shailendra.
"Sunburn" Campus was one festival which went to more than 30 colleges around the country and made the youth happy and chill with the music.
"Sunburn Goa" has been a festival of music for 6 days but this is just one day where in Nagpur comes to play DJ Kim Fai, DJ Kohra & DJ Nucleya .
Asking for the required permission from the administration, Shailendra Singh said, "We follow the law and whatever is needed to make an event, we do it."
The charges of the event would differ from a regular pass to a VIP pass and the charges for others range from 1500 to 3000 rupees.
Hero company is the main sponsor while I- Mojo is the local event partner.
Sun-N-Sand & the whole team of Sunburn Reload are all set to welcome Nagpur.
So people don't ask where's the party????
It's Sunburn!!!!!!!
: Yash Raj Trivedi