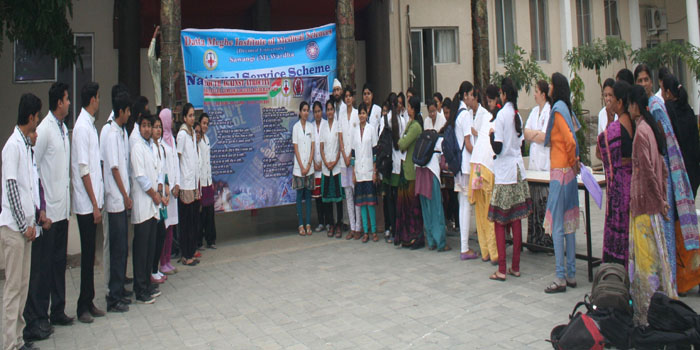 Nagpur News : All the city colleges operating under Datta Meghe Medical Science Institute have on Monday launched a signature drive to condemn the brutal gang rape and murder of a 23 year old paramedics in Delhi.
The students registered their protest and took a vow against fighting the odds that prompt atrocities on women in society.
Women's Forum of Datta Meghe Medical Science University initiated the signature drive to condemn the crime against humanity, in the premises of Jawaharlal Nehru Medical College, Sharad Pawar Dental College, Mahatma Gandhi Ayurvedic College, Nursing College and Acharya Vinoba Bhave Rural Hospital on Monday afternoon.
Over 1500 students and college staff participated in the drive. The leafs bearing the signatures were later sent to the President of India Pranab Mukherjee and Presiding Judge of the three member committee of fast track court and strict action were sought against such criminals.