Maharashtra Chief Minister Prithviraj Chavan will arrive at Nagpur Airport at 4.30 pm.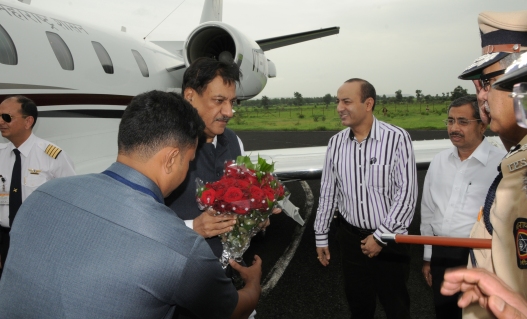 Nagpur News:
The Maharashtra Chief Minister Prithviraj Chavan will arrive at Nagpur Airport at 4.30 pm and straightway drive to office of Divisional Commissioner. The CM will hold a review meeting of all concerned officials to get apprised himself about the havoc caused by rain fury that unlished the Vidarbha Region.
Vidarbha had been hammered by heavy to very heavy rains causing untold suffering to people of the areas, damaging various crops thus putting farmers to losses in crores, hundreds of houses have been left in precarious conditions, dozens of houses have collapsed etc. In simple words, total disaster, havoc.
The Chief Minister's visit to Nagpur is aimed at providing relief to the most-affected areas. The Chief Minister has arrived in Amravati at 9.55 am at Belora Airport by a Government plane. He is accompanied by Deputy Chief Minister Ajit Pawar and Rahabilitation Minister Patangrao Kadam.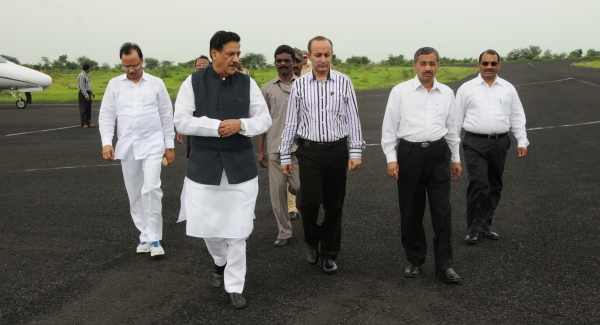 The Chief Minister was received at the Amravati Airport by the Divisional Commissioner D R Bansod, Special Director General of Police Bipin Bihari, District Collector Rahul Ranjan Mahiwar, Amaravati Municipal Corporation Commissioner Arun Dongre, MLA Virendra Jagtap, DSP Viresh Prabhu, Mayor Vandana Kangale, District Bank Chairman Bablu Deshmukh and others.
The CM, Deputy CM and the Minister proceeded towards Karanja, District Washim by cars.
According to sources, the Chief Minister Prithviraj Chavan is likely to present his Vidarbha tour report in the House on Monday. After tabling the report, the CM could announce a relief package to the rain-hit people.
It may be recalled, a sort of battle among people's representatives to taking the CM to their respective constituencies was witnessed. However, now, the Congress MPs, MLAs, on condition of anonymity, have expressed their frustration as the CM is surveying the areas by a Helicopter without feeling the suffering of affected people personally.
According reports, The CM, Deputy CM, and the Minister have reached Chandrapur at 1.30 pm. They were welcomed by Congress workers by bursting of firecrackers. The CM will tour the district areas from 2.30 pm to 4.00 pm.