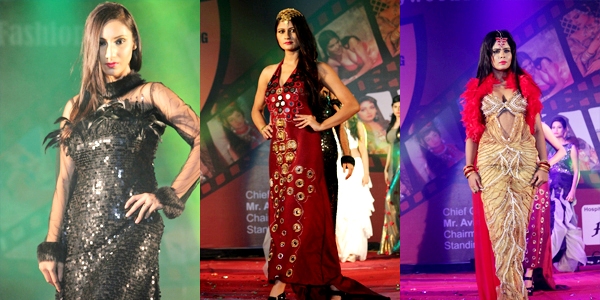 The fashion world and bollywood when blended together tosses a commendable effect. It was bollywood descending on Wednesday night at Dr. Vasantrao Deshpande Hall with top models from Kolkata walking the ramp for Cadence Academy students at the 'Ramp Inferno' that was organized by Cadence Academy , Sponsored by Vilasrao Deshmukh College of Engineering.
The annual event 'Ramp Inferno' is celebrated to provide Cadence students a platform to showcase their best works with active student participation from all four centres. This year the event was themed and dedicated to completion of '100 years of bollywood fashion'.
Mr. Avinash Thakre, Chairman, Standing Committee, NMC, Nagpur was the chief guest for the event. A perfect mood was set by RJ Ved and Priyanshi who welcomed all with their electrifying commentary. A 'Ganesh Vandana' marked the opening of the event. Mr. Nityanand Tiwari, Executive Director, Cadence Academy gave a background narration on Bollywood journey in his distinctive voice and received rounds of applause.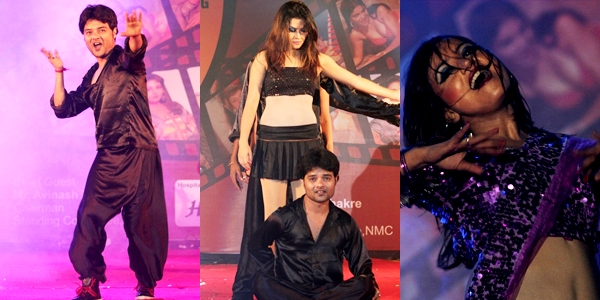 The first and second sequence of the Fashion Show saw models wearing costumes designed by Sadar Branch title 'Stars in Zodiac' and 'Red Carpet', making romance and bollywood relive. Wherein the third sequence was a tribute to the bollywood king of romance Yash Chopda, the fourth and fifth sequence saw models walking of bollywood item numbers with the 'Retro to Metro' theme. The show was at its peak as the sixth and seventh sequences started with the themes of 'Flirty Dancing' and 'Golden Era, that winded with the last sequence of 'Bollywood fashion Theme'.
Amidst the live-wire ramp shows were the much amusing dance sequences. Mr Rupesh Kumar, Director, Cadence Academy was greeted during the occasion with other center directors. The narration of cadence journey was nostalgic.