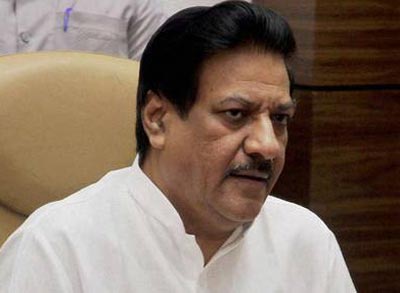 Nagpur News: The second phase of National Thermal Power Corporation (NTPC)'s Super Thermal Power Project at Mouda was inaugurated at the hands of Chief Minister Prithviraj Chavan at the site on Friday.
The Chief Minister spoke about the shortage of gas supply at important power plants in the state like Dabhol and Uran, and impending shortage at Parli Power Plant during the ceremony. According to Chavan, not even one third of the gas promised by the Union Government for these plants has been supplied. He said that the plant might as well be shut if the Centre can't supply its share of thegas required to run it. The Dabhol power plant is already running far below capacity.
Further criticising the Centre's treatment of power projects in the region, Chavan said that such treatment would make it difficult to support industries in the area under the newly announced Industrial Policy. With the state depending on the Centre's promise to provide a percentage of the power for its industries, lack of proper supply would make it difficult to provide electricity to industries in the region.
Union Minister of State for Energy Jyotiraditya Scindia said that planning and work is in progress to achieve the goal of providing electricity to every household. "The country is producing 2.10 lakh Mega Watts of electricity at present. We have a target of increasing that production to 3 lakh Mega Watts within five years", he said. He claimed that work is on to strengthen the transmission and distribution network of electricity.
All India Congress Committee General Secrettary Mukul Wasnik, Guardian Minister Shivajirao Moghe, State Minister for Energy Rajendra Mulak, MLAs Ashish Jaiswal and Chadrashekhar Bawankule and others were present on the occasion.