CM fails to reply satisfactorily on poor roads, LBT, water supply, tourism in Nagpur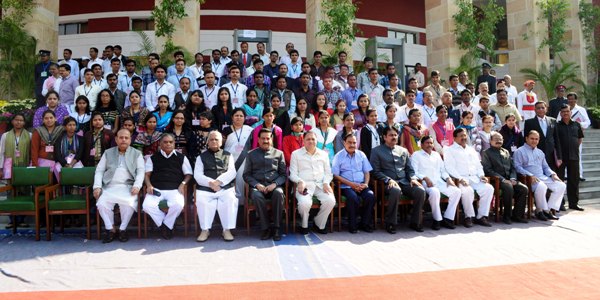 Nagpur News.
As many as three questions pertaining to series of issues in Nagpur were posed before the Chief Minister Prithviraj Chavan on the second day of state legislature's winter session. However Chavan's written answers to these questions only indicated that these issues were still pending and the state's chief was least bothered to give a serious thought towards development of the city.
Raising the issue of city roads that were badly damaged in the last rains, Nagpur (South-West) MLA Devendra Fadnavis had asked that the government had announced relief in July 2013 whereas it did not even reach the city till October 28. He also lamented that the government did not come out with any help when Nagpur Municipal Corporation suffered loss of Rs 100 crore after the Local Body Tax replaced octroi in the city. The Chief Minister in his written reply only came out with this piece of information that the proposals from Nagpur Divisional Commissioner in this regard were under consideration with the state government.
Similarly in the written reply to another question related to the works for Pench-IV project to cater to the increased demand for water in Nagpur NMC region, asked by Fadnavis along with other MLAs Chandrashekhar Bawankule, Sudhir Parwe and Vijay Ghodmare, Chavan informed that land compilation works has been completed by the collector's office and NMC has started works for laying 25.86 km of pipe-lines. He informed that 5 out of 13 farmers have not given acquisition of land in mouza Ghogli due to technical reasons.  These farmers have filed a petition in civil court, for which the works of 870 meters pipe line has been put on hold.
MLAs Vikas Kumbhare, Sudhakar Deshmukh and Krishna Khopde had raised the issue of including Hazrat Tajuddin Baba Dargah and Dikshabhoomi in the A and B category lists of tourism spots. Replying to the query, Chavan stated that applications have been received from various public representatives in this regard and a detailed proposal in has been invited from Nagpur Divisional Commissioner, Collector and NMC.