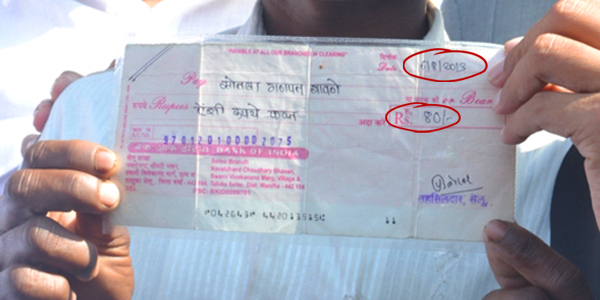 Nagpur News.
A war of words was witnessed between BJP MLA Devendra Fadnavis and Congress MLA Vijay Wadettiwar outside Vidhan Sabha after Fadnavis displayed a cheque of Rs 80 only given to a farmer in Vidarbha towards compensation to the media and even produced the farmer Sonba Bawne before the media.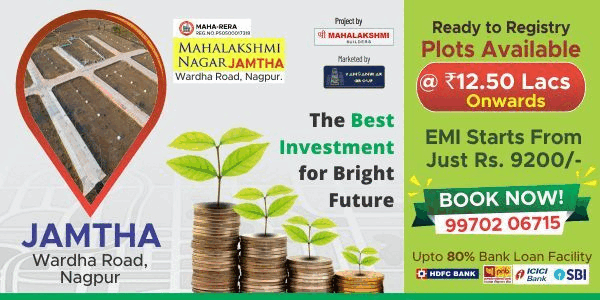 The action of Fadnavis forced the Congress MLA Vijay Wadettiwar to come out with a strongly worded clarification. Wadettiwar alleged that the cheque is a fake one or could have been issued for some purpose. He said that when the Government Resolution was passed only in November, how can a be a cheque issued on August 6, 2013. He also stated that the GR clearly said that the amount to be given as compensation cannot be lesser than Rs 1500. When the Central Government sanctioned the funds only in August and the State passed the Resolution in November, the question of issuing a cheque in August doesn't arrive at all.
Wadettiwar further said that the Opposition leaders want to disrupt the smooth functioning of the session. He said that since they want to avoid the issues to be discussed in the session especially the issues of Chandrapur, Gadchiroli and other Naxal hit areas and other pressing issues regarding the development of Vidarbha, the Opposition disrupted the session saying that the Government does not want to take a firm decision on the amount to be given as compensation to farmers for their losses due to excessive rains.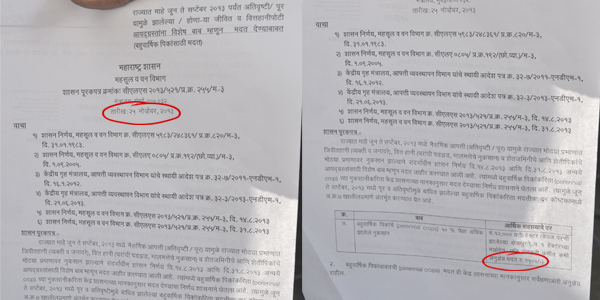 However, Devendra Fadnavis retaliated and said that the cheque is not fake one and was issued to the farmer Sonba Bawne towards compensation. He said that many such cheques have been issued out of which some amounted to Rs 40 only. He has proof of at least 4 such cases with him. He added that when he confronted the Chief Minister on the issue, he said that already three or four officials have been suspended and action would also be initiated against such officials who calculated the amounts to such low figures.