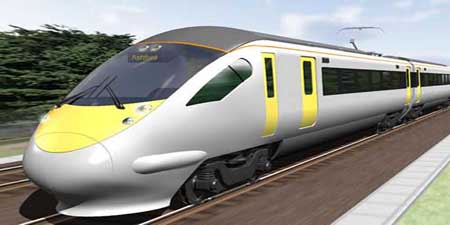 Nagpur News : Chief minister Prithviraj Chavan has given his consent to go ahead with the feasibility report to run a high-speed bullet train between Mumbai and Nagpur in a short span of four-and-a-half hours.
Chavan wants Maharashtra to be the first destination in India to start the train, which will run at a speed of 300-350km per hour.
The project — modelled on the lines of the ones already in existence in China, France and Japan — is being worked out by a German company. Sources from the chief minister's office said, "The project has been under the state's consideration for the past four years."
The report indicates that the total cost of the project will be around Rs1.3 lakh crores. The project entails an eight-rake train which will be able to hold 500 passengers.
As per the current project costs, passengers will have to shell out Rs3,100 per ticket to travel the 885km from Mumbai to Nagpur. To travel from Mumbai to Pune — a distance of 150km — passengers will have to pay Rs900, and from Pune to Nagpur — a distance of 735km — they will pay Rs2,200.
The chief minister said, "It is time we start working on long-term projects. Instead of thinking only five years ahead, we have to think 50 years ahead."
He indicated that a project of such magnitude might take 15 to 20 years to become fully operational.
The finance minister Jayant Patil has urged Chavan to expedite the project. He says, "If we have to develop cities and towns other than Mumbai and Pune, then we have to bridge the distance using all means of transport — airlines as well as trains."
The state government, while detailing the project expenditure, has taken into account the present land acquisition bill which mandates compensation paid for land prices is almost four times more than the current rates. Sources in the CMO said, "The cost of Rs1.30 lakh crore may appear massive, but it is inclusive of total land requirement, infrastructure and related aspects."