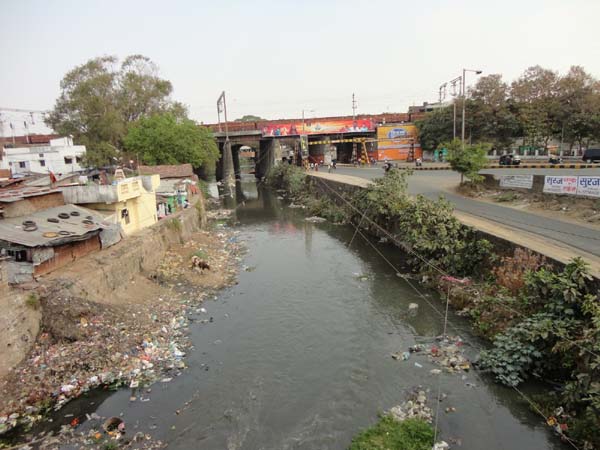 Nagpur News: Nagpur Municipal Corporation (NMC) was again in questions regarding the cleaning work at Nag river. The cleaning work of Nag river is gaining momentum and people from all walks of life are appreciating this initiative of Nagpur Municipal Corporation (NMC). But, what will happen after complete cleaning of Nag river, this question was raised in a press conference held recently. Nag river has turned into a nullah over these past years. After cleaning project, the river will face problem of fresh water.
NMC has stopped the flowing of dirty water into the river and fresh water is being supplied through Sewage Treatment Plant, but, how MC administration will maintain this supply of fresh water is a questioned is still unanswered. It is to be noted that this fresh water is taken from Ambazari lake which overflows only three times in a year. Then, it will be difficult for NMC administration to maintain this supply to Nag river.
NMC officials present on the occasion said that this is a well planned project and NMC is not misleading the people on the name of cleaning work. It is to be mentioned that due to the filthy water of Nag river, the water in Gosrikhurd lake gets affected. Due to this, High Court warned NMC and Pollution Department to clean up the river. NMC issued order to slap penalty to people contributing to make Nag river even more dirty by adding garbage in it and asked Zonal Officers from all 6 zones and supervisors to take stern actions against the culprits. Also, a survey was conducted to take stock of places that need immediate attention.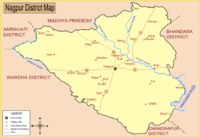 NMC has attached sewerage line to the river and decrease the pollution and has been taking stern action against culprits. NMC slapped a fine of Rs 5,000 on Paradise Nursery for adding garbage into Nag river. Also, NMC issued an order to remove a herdsman from the area who was allegedly putting animal waste in the river