Cleaner roads as NMC takes care of garbage disposal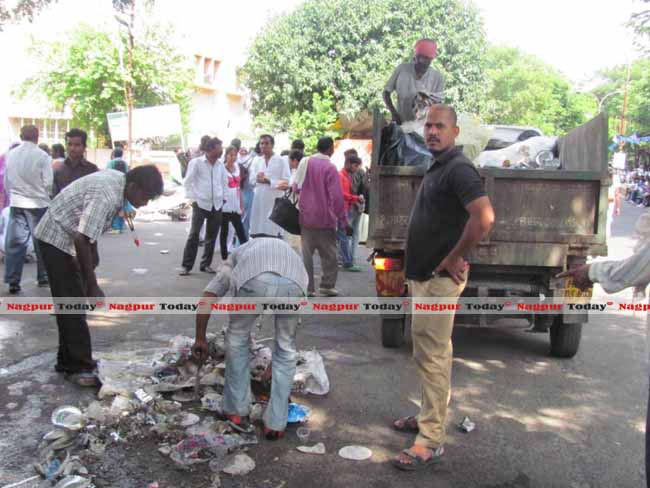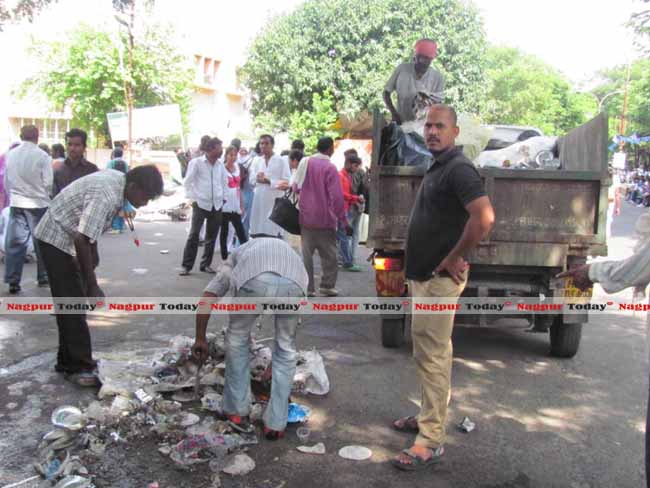 Nagpur Today: Unlike previous years where the roads are strewn with Patravali (Dried-leaf plates) and paper plates on which free food is distributed to the visiting devotees of Dhamma Chakra Pravartan Divas, this year, Nagpur Municipal Corporation ensured to remove the plates dumped into drums or those that were littered on the road. They had a small garbage collection vehicle that made its rounds every 2-3 hours and did the collection to ensure that the garbage doesn't spill over or get strewn on the road.
This ensured cleaner roads in the city on the roads near the vicinity of the Deekshabhoomi.