Nagpur: The traditional and frenzied event of Second Capital City of Nagpur – procession of Kali, Pili Marbat and Badgya – was taken out on Monday. The event marks end of two-day Pola festrival. The unique event has become an identity of Vidarbha as a rich tradition keeps adding to its uniqueness. The procession has a new entrant this year — 'Bhuri Marbat' — taken out by Gender Equality Organisation and hogged the limelight too.
The highlight of the crowded procession was Milan (meeting) of Kali and Pili Marbats at a designated spot. Thousands and thousands of people thronged the procession route with posse of media persons covering the event.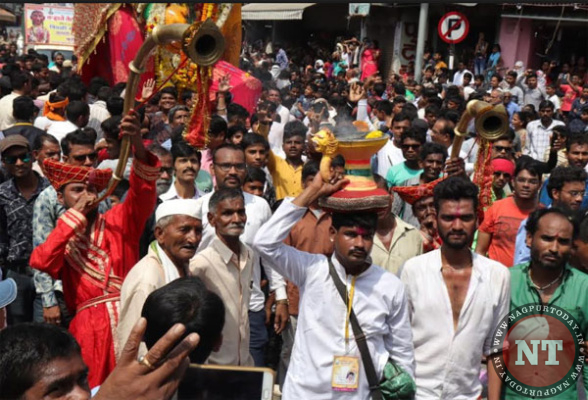 The Kali, Pili Marbat marked thereverberation of age-old chants of 'Eeda, peeda gheun jaa ge Marbat' (Take away all social evils and human miseries)on the streets in East Nagpur. Men dressed in traditional attire carried huge idols daubed in yellow and black, urging them to take away all social, political evils and miseries. The two effigies 'Kali' (black) and 'Pili' (yellow) are used as symbols to express pent-up fury by common people against government decisions and wrong policies.
The event highlighted the current topics that are tormenting the common people. The slogans focusing on different issues like "Wah re Modi Tera Khel, Sasti Daru Mehnga Tel' highlighting steep rise in petrol diesel and LPG prices, "Harassing Power Supply Company Hatao", "Husbands are not ATM machines", "Stop Legal Terrorism", "Men are humans too", "Crime has no gender" and many more.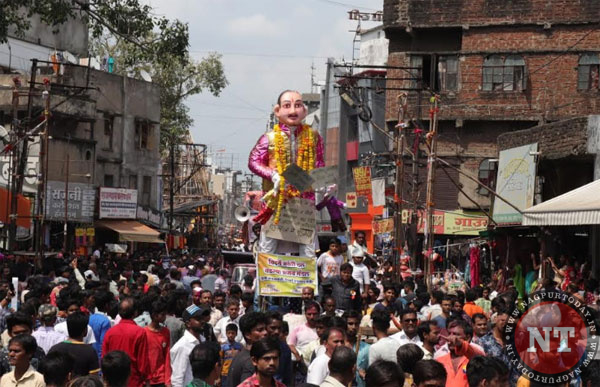 The tradition has continued with aplomb, making it one of its kind in the country. The Teli and Koshti communities are following it with passion and fervour. The 'Kali Marbat' represents the Bhonsla queen Maharani Bankabai, who supported the British during the revolt of 1857 rather than restoring independence to Nagpur. The 'Pili Marbat', which originally symbolised atrocities of the British rulers, today stands for social evils like corruption or epidemic.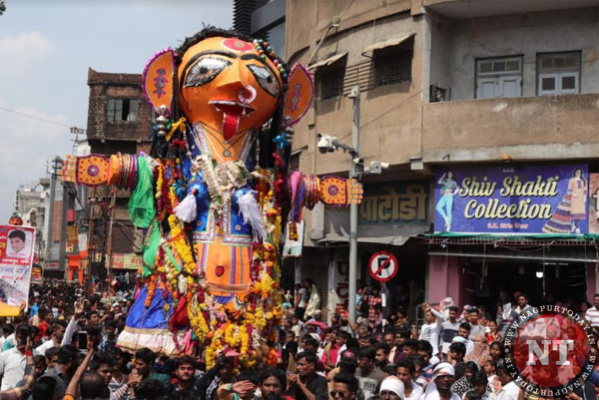 Shri Devasthan Panch Kameti of Itwari Bardana Market, Nehru Putala started the tradition of taking out procession of 'Kali Marbat' in 1881 while the Tarhane Teli Samaj started the procession of 'Pili Marbat' in 1885.
The unique tradition continues to attract crowd and media attention.