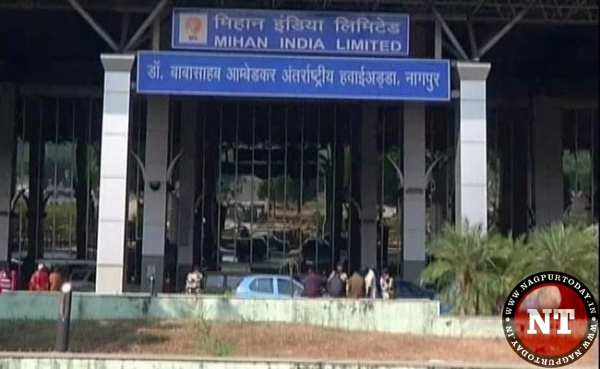 Nagpur: Dr Babasaheb Ambedkar International Airport in Nagpur is likely to start night parking facility for aircrafts from November 2018. Two aircrafts belonging to IndiGo will be parked here in the night and they will fly to Bengaluru and Kolkata at 6 in the morning.
Nagpur airport has very conducive atmosphere for flights and less traffic compared to other airports. The companies availing night parking facility at the airport will be given free parking for the first month. Sources at IndiGo Airlines confirmed that two aircrafts of the company will be parked at Nagpur in the night and will be flown to Bengaluru and Kolkata next morning.
Airlines are preferring 'low cost carriers' to ensure better connectivity and timely services to fliers. IndiGo, which has maximum number of flights from Nagpur, is likely to park most of its aircrafts at this airport in the coming future.
Presently, an aircraft of GoAir is parked at Nagpur airport. This aircraft flies to Bengaluru in the morning. The competition between airlines is having a positive impact on number of fliers from Nagpur. As per MIHAN India Limited report, number of passengers increased from 18,38,000 in 2016-17 to 21,76,439 in 2017-18.
IndiGo Airlines is taking full advantage of no flights from Nagpur in the night. The company's new pilots underwent training with the help of ATR planes for two hours from 10.45 pm on last Saturday.