City's Khau Galli is still a non-starter even after spending money in lakhs


Nagpur: The first official Khau Galli of the city being set up on the lines of Indore at Gandhisagar Lake is still a non-starter. The Khau Galli was proposed to be started in November last but with change of hands in the power corridors of Nagpur Municipal Corporation the status the Food Lane is as it is even after spending lakhs of rupees.
The Khau Galli at Gandhisagar Lake is the brainchild of the then Standing Committee Chairman Sudhir Raut who is caterer by profession. Raut spent lakhs for erecting 30 sheds along the shores and also installed two fountains in middle of the lake as beautification plan. However, unfortunately, the Khau Galli could not be started during Raut's tenure. Today, he is not even Corporator. But his party is still ruling the NMC with brute majority. Still, the Khau Galli has not seen the light of the day so that people of Nagpur, who have always had this reputation of being the hardcore foodies, could enjoy some of the best delicacies such as paav bhaji, ice-cream, Chinese, juices, kulfis, chaat and more. There are a lot of CCTV cameras being installed at the Khau Galli to ensure that food is hygienically made and citizens don't litter the spruced up arena of Gandhi Sagar Lake.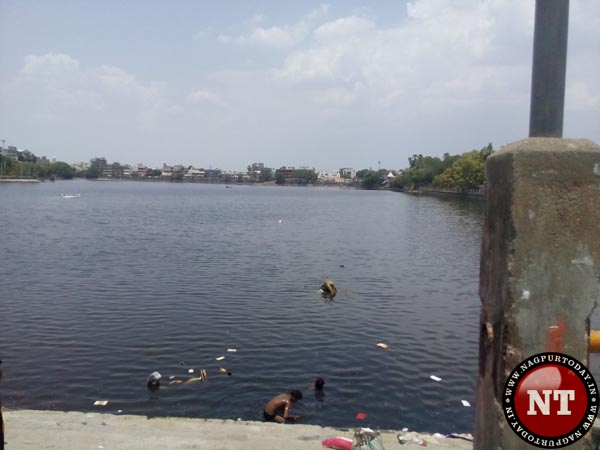 But even after spending lakhs, the NMC administration is maintaining a 'radio silence' over the prospects of starting the Khau Galli. It seems that Raut spent lakhs from his own pockets to see his dream project come true. Can it be assumed that Raut's Khau Galli is not reaping any 'bountiful' gain to other office-bearers or officials? Hence no further movement to start the food joint!!
The erected sheds at Gandhisagar Lake have now turned a refuge for wandering poor people who use the water for bathing and washing clothes. The place is also "abode" of shelterless souls who litter it with all kinds of garbage and waste. Cleaning of Shukrawari Talao is must on the lines of Sonegaon Lake. The lake should be rid of garbage, sewage that is being dumped in the lake in monstrous magnitude.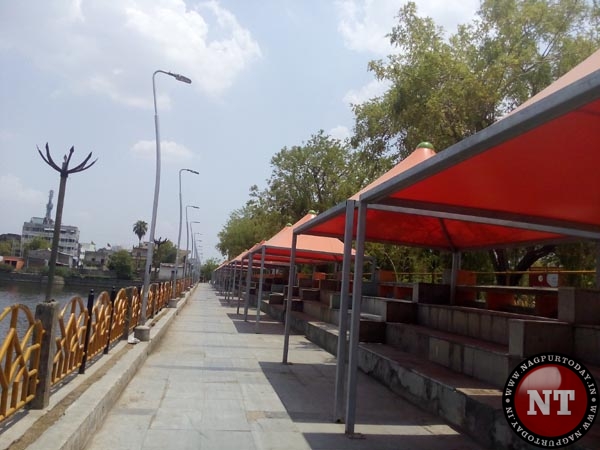 Notably, the imposing Empress City complex is bang behind the half-completed Khau Galli. A 5-Star Hotel is soon coming up in the complex. Once the Khau Galli starts serving a variety of delicacies to a horde of customers including the residents of Empress City, several small-time traders would have earned pocketful of money.
– RAJEEV RANJAN KUSHWAHA