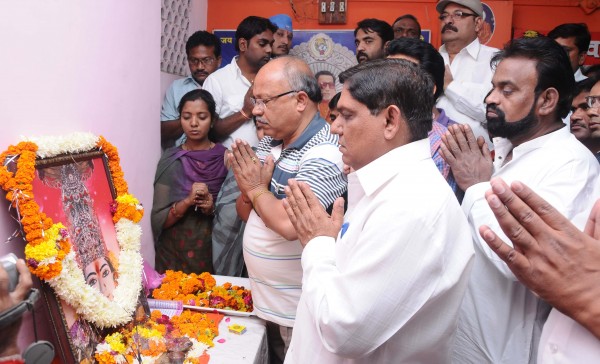 Nagpur News: The Nagpur wing of Shiv Sena conducted a special prayer meeting at the party office at Reshimbagh Square, for the long life and speedy recovery of ailing party chief Balasaheb Thackeray on Thursday.
Veteran political leader, journalist and prominent face of the Samyukta Maharashtra Movement Balasaheb Thackeray has been reportedly in a critical state for the past few days, with a team of doctor's from Mumbai's Lilavati Hospital supervising his condition constantly at the Thackeray residence Matoshree.
District Chief Shekhar Sawarbandhe headed the proceedings, and party members Mangesh Kashikar, Dr. Ramchandra Dube, Alka Dalal, Radheshyam Hatwar, Poonam Dhillon, Sheetal Gharat, Anil Nagrare and others were present.