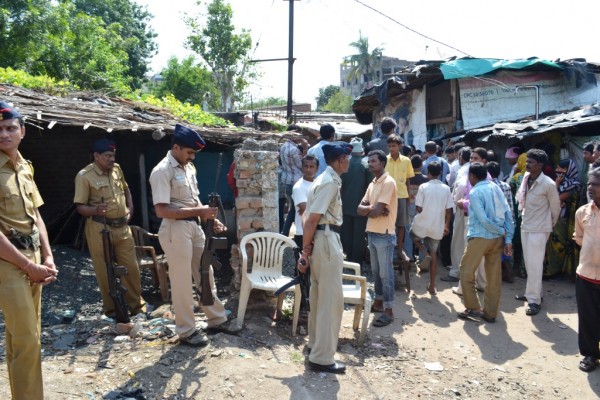 Nagpur News: There had been no dearth of gory crimes in the past. Just few months has passed after enraged residents of Vasantrao Naik slum on Amravati road, near Bole petrol pump, lynched a notorious goon who had been terrorizing them for long.
On Thursday night, a similar case happened at Gujar Nagar slum, behind Gangabai crematorium under the jurisdiction of Kotwali police station. Tension sparked in the area after an illegal liquor shop owner and his associates shattered around 20 two-wheelers and two auto rickshaws of the slum dwellers who had opposed them to shut down their shop.
Around few months before, Nishant Rakshel (21), a resident of sweeper colony, has started his illegal an illegal Indian liquor stall on the turning of Gangabai ghat. The residents claimed that the liquor shop was causing disturbance in the area. Rakshel and his drunk friends would abuse and molest the slum girls. Many times, they would pick up an argument with the residents and led to brawls.
Hence, frustrated by the regular harassment, the residents called Rakshel for a meeting and insisted him to shut the shop as it is creating many problems for them. However, he and his friends refused. Later, The residents complaint to Kotwali police ho then forced Rakshel to shut down the shop.
Angered over cops action, Rakshel's accomplices shattered 20 vehicles and 2 auto rickshaws of the slum dwellers while they were asleep at their houses. The shattered sound alerted the residents and immediately called police.
However, before the cops reached the spot, the youths fled. Enraged over this, the residents protested for whole night leading to tension at the spot. Many senior police officials reached the spot and controlled the situation.
So far, police has arrested five including Rakshel. Residents marched to CP office to stop the illegal activities held in the slum area.