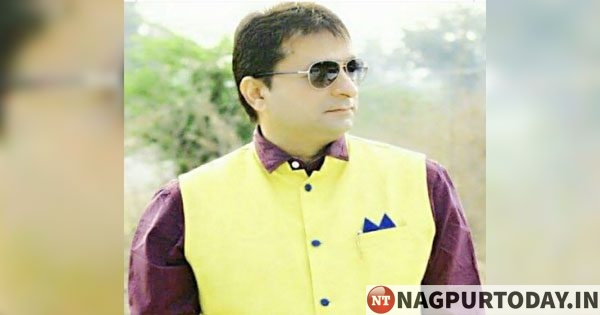 Nagpur: Can a proficient thinker who can read someone's psyche and efficiently doctor over it, be a good writer as well? Especially when it comes to penning script for a movie? Well, while we ponder over this, a well-known city psychologist has made this happen. Yes, we are talking about Nagpur's own renowned psychologist Dr Rakesh Kriplani who has turned into writer for his maiden film venture, which he is producing.
It is probably for the first time in India that person who is psychologist by profession has deviated into film production and writing for a web series. And when the man is expert in getting into the nerve of human thought process, all you can expect is innovative ideas and concepts affecting the human's state of mind !
Dr Rakesh Kriplani a renowned cyber psychologist with 18 years of experience wanted to give back to society in the form of some strong message and then he thought of churning out his ideas in the form of film. This led him to launch his production house at a plush lounge. His production house was formally inaugurated at the hands of producer Rakesh Sabharwal and television actress Nitu Wadhwa in presence of Tusshar Dhaliwal and Archana Tomar.
"Made in India" productions will be coming up with movies surrounding social issues with a touch of entertainment. This he think would be a great way to work towards the development of nation and society. Rakesh Kriplani also assured that he will give his best to bring some talent from our city who will work with experienced and popular artist from the industry
The team consist of creative consultant Ashutosh Sharma. Prashant Dhumal producer Jeetu Kriplani, Ritesh Kriplani Dr Ridhi Akhare and many . Companies first creative video is already produced for thallassmeia disorder which is already running at multiplex!
Coming up soon with short stories of common man's conflicts which are neither related to crime nor its psychological disorder but still there's an element which disturbs life.
The launch was supported by 10 Mrs India national and international crown winners who came forward for the cause. They will continue to be associate with it every possible way to given an impetus to this social mission !
– By Farhan Kazi