Nagpur: As the Home Ministry decides on inclusion of Old and New Kamptee and Hingna into Nagpur Police Commissionerate, a new Zone was formed called Zone V headed by Deputy Commissioner of Police Abhinash Kumar.
As they rightly say, your reputation precedes you, as soon as the goons of Kamptee came to know who was coming as DCP In-Charge of their Zone; they have started winding up all their criminal and anti-social work.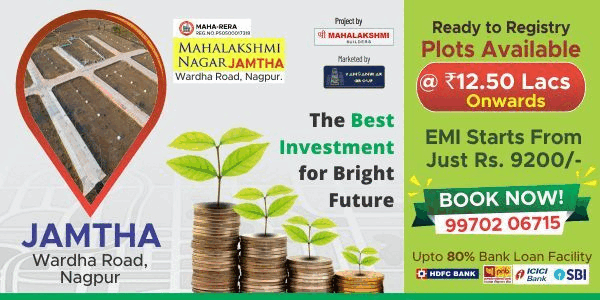 Right from the time he took charge of the Zone-V, the tough cop that he is, Deputy Commissioner of Police Abhinash Kumar has started enforcing discipline in the area.
The pan-kiosks were summarily warned to shut their kiosks by 10 pm. Hotels which used to run over-night was strictly asked to close business by 10 pm.
The Dhabas (road-side Hotels) situated on the outskirts of the Kamptee area or between Kamptee and Nagpur were known for tasty food and accompanying liquor. However, the owners of these road-side hotels have been strictly warned not to sell liquor in their food joints. The warning also suggests that the owners and staff should ensure that patrons or customers do not bring liquor and consume it in their food joints.
The vendors of vegetable market who till recently used to run till late night were asked to wind up latest by 10 pm. Most shops and eateries wear a deserted look by 10 pm. These owners of eateries and hotels were warned that if the cops find any customer after 10 pm, their eateries would be sealed off.
This closing down of hotels and eateries had its desired effect. Usually the goons and anti-social elements used these hotels and eateries as their haunts for meeting their clients or people who are their victims. The market and pan-kiosks too were places where crime initiated. These kiosks were places where goons assembled.
Lawlessness in Kamptee area has been curbed. Every traffic light is now operational and youth riding triples are now stopped and fined. One cannot get away after committing a crime. The strict officer's reputation which preceded him too has worked wonders.
The law abiding citizens who till date were living in terror are finally heaving a sigh of relief.

By Samuel Gunasekharan