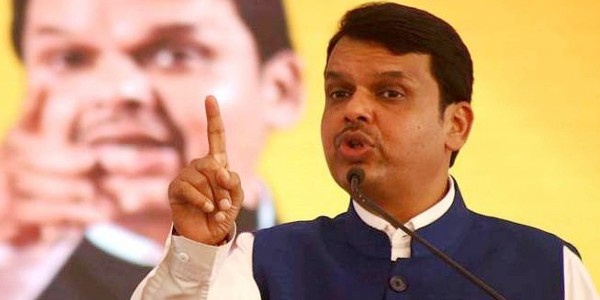 Mumbai: The Chief Minister Devendra Fadnavis informed to the council on Wednesday, that new 'Chief Information Commissioner' (CIC) will be appointed within four weeks or even before that.
A question was raised by congress, MLC Sanjay Dutt in the Council that there was Non-appointment of the 'Chief Information Commissioner' since past 10 months.
Earlier, Dutt had pointed out that though the CM had given an assurance during the Nagpur session, while targetting on the RTI subject, the same had remained unfulfilled and hence demanded that the said appointment be made within four weeks or earlier.
He stated that the non-appointment was adversely affecting the RTI right of the People and already more than 50,000 RTI appeals were pending in the State.
Dutt also drew the attention of the Chief Minister to the Mumbai Municipal Corporation Commissioner declaring 'Praja Foundation' & their representatives as 'PERSONA NON GRATA' and debarring them from receiving any information under RTI and questioned under what authority can the Commissioner do so.
He asserted that such order is totally illegal & blatant violation of the RTI Act.
Dutt urged the CM's intervention to rescind such illegal order and stated that it would be a test of the State Govt – whether it wants to uphold the letter & spirit of the RTI act or not.
Today Mumbai Commissioner has done it, if it is not stopped, tomorrow others will follow.
Hence corrective action needs to be urgently taken to protect the RTI act from being so blatantly violated.
Chief Minister stated that he will urgently call for details of the said matter & ensure that appropriate action is taken, as per the RTI act.
Dutt also demanded that all departments must display all RTI requests and their responses on its website, as per mandated in Section 4 of the RTI act, and for which Department of Personnel & Training, Ministry of Personnel, Govt.
of India & Maharashtra Govt has issued a GR.
Dutt stated that strict implementation of the same will ensure participatory governance, better compliance accountability & reduced corruption.
It will also check collusive corruption and information of similar issues will not be sought again through RTI, by others.
Accepting the same, CM stated that state government would endeavour to implement the guidelines of the DOPT & State Govt on the said matter.